Private lenders, brokers and borrowers all stand to benefit from this new partnership, which aims to improve efficiency and transparency in the private mortgage pipeline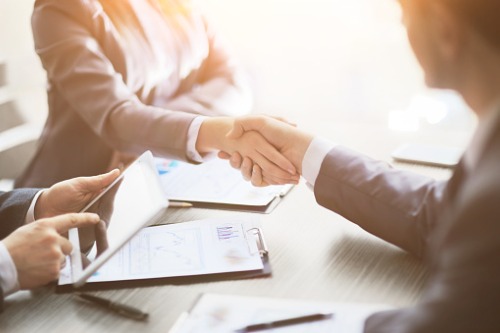 A new partnership between Filogix and Mortgage Automator is making it easier for private lenders to receive information securely, efficiently, and compliantly. With a vast increase in the demand for private lending over the past few years, this integration is making it easier for brokers and lenders alike to submit and receive information seamlessly, saving time and energy and improving the experience on both sides of the fence.
Historically, private lending involved a lot of email correspondence, which is less secure and leaves greater room for information to potentially get lost in the shuffle. This missed communication often resulted in a lot of wasted time and effort. The partnership between Filogix and Mortgage Automator solves that problem; through the seamless flow of accurate information directly into the system, it allows both brokers and lenders to find new efficiencies in their workflow.
"This partnership is giving peace of mind to all parties, so the borrower, broker and lender alike can be confident in the process," said Joseph Fooks, co-founder at Mortgage Automator.
Mortgage Automator is an end-to-end loan origination and servicing software built by lenders, specifically with private lenders in mind. Brokers are able to select from multiple private lenders, submit the deals and get responses almost instantly, in a compliant fashion. With everything on Mortgage Automator easily found on one platform, he added that the collaboration between broker and lender is easier and more efficient, leaving additional time to focus on other high-priority tasks, whether that's bringing in new business or investing in education and keeping up with the quickly-changing markets.
"As a lender myself, I'm extremely excited to get more secure data that cannot be edited or altered, but the benefits of this partnership are widespread; it's important for the borrower to know their personal information is in safe hands. With Filogix, we now have a seamless channel so only credentialed companies are able to receive the information," said Lawrence Schwartz, co-founder at Mortgage Automator.
Filogix provides trusted mortgage lending software solutions that enable the effective management of the sales process from origination through underwriting. Filogix's open platform allows mortgage professionals to submit mortgage deals to the Filogix Lender network from their choice of front-end systems, and for lenders to receive applications regardless of the broker's platform of choice. Lenders using Mortgage Automator's end-to-end loan origination and servicing platform can now receive mortgage applications directly from any agent using Filogix Expert, or any point of sale system connected to the Filogix Marketplace.
"Consumers are expecting much more professionalism, security and transparency in how their information is being handled. They're expecting that the people who are handling their information are handling it well," said Ryan Spence, broker services channel manager at Filogix.
The more we connect, he added, the more trust there is in the lender, and the mortgage process as a whole. Consumers are also becoming more well-versed in the protection of their information and have come to expect greater efficiency in the mortgage transaction.
Traditionally, private lending was used specifically by borrowers with extremely poor credit, but as banks continue to tighten restrictions, it continues to take a bigger bite out of the market. Today, there are between 200 to 300 active lenders holding more than $13 billion outstanding Canadian mortgages, according to the Canadian Mortgage and Housing Corporation (CMHC). During this economic climate, as we claw our way out of a global pandemic, companies are working to remodel their business and move deeper into the digital age, shining a brighter light on data security and implementing smart technology to help businesses run better. Canadians have lost jobs, institutions are pressing pause on lending, but Schwartz says it's the private lenders that are stepping in to help keep people in their homes.
"We want to simplify the process significantly for the consumer and the broker, while making sure the lender is protected and receiving data in a proper manner," he said.
Fooks says now is the time for private lenders to take a hard look at their long-term plans, because major changes are taking place industry-wide.
"Think about what business will look like in the next few years. Lenders without a strategic vision will be swamped by those who have a long-term plan. As a lender, evaluate your goals and look for solutions that will help you attain them."