Real estate solutions provider integrates network into digital real estate platform in order to streamline identity verification for lending professionals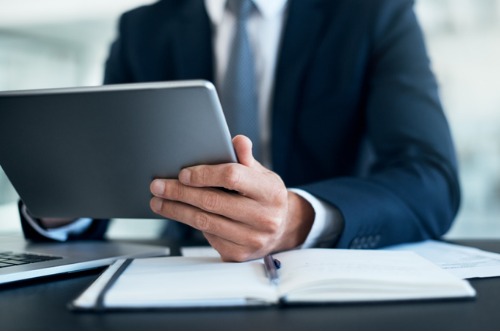 The problem: How to verify identity in a painless, more secure way?
The answer: Verified.Me, a privacy-enhancing identity and authentication network from SecureKey Technologies, Inc. FCT, the national leader in title insurance and real estate technology, has joined the Verified.Me network in order to help lending professionals complete identity validation for borrowers in a quick and secure way.
As part of the network, FCT will integrate the Verified.Me service into its Verify+ platform, a service for lending professionals to complete identity validation and secure document transmission for direct-to-consumer lending channels. Once a borrower has agreed to the identity validation process, they will be guided through a workflow that integrates Verified.Me, allowing lenders to collect and validate a borrower's information from a trusted provider, such as their financial institution.
"At FCT, we are dedicated to improving front-end processes for lending and real estate professionals, and digital identity has always been an important part of this," said Michael LeBlanc, CEO, FCT. "It is our mission to accelerate digital transformation throughout the real estate lifecycle to deliver a more intelligent and connected journey across the buying, selling or refinancing process. We're excited to integrate Verified.Me into our broader verification and fulfilment capabilities and reduce the pain points lenders experience when collecting and validating the information of borrowers."
A common current verification method is asking knowledge-based questions (e.g., what's your SIN, what high school did you attend, what's your zip code), but Greg Wolfond, founder and CEO of SecureKey Technologies, says that "the bad guys" are getting data from breaches and elsewhere and are able to answer those questions with increasing ease. Even original documents are getting easier to replicate. The solution, he said, is to create an easy way for someone to prove their identity and harder for someone else to assume that identity. Verified.Me is shifting to put the consumer in charge, allowing them consent to sharing their data with places they trust in order to prove their identity in real time.
"It's a new concept for consumers, but it also speeds up processes that would take days to get done," Wolfond said.
Ryan Lambert, head of product development and innovation at FCT, agrees, adding that lenders have the appetite to adopt faster, but regulations and interpretation of those regulations can sometimes lag behind. As regulations continue to evolve, he said, digital methods will satisfy Fintrac requirements, and more lenders will see the benefit of natively building digital identity into their product flows to ensure a true digital mortgage experience. Lenders are eager to find new ways to satisfy their clients' preferred way of interactions, and this integration is one step closer to providing that satisfaction on all sides.
"Digital identity is one piece of this process and partnerships like the one SecureKey and FCT have established allow lenders to implement true end-to-end digital mortgage experiences by combining key functions required to adjudicate and close a loan within one workflow. Lenders can differentiate themselves by optimizing the process of authentication, which allows them to focus more on the rest of the experience," Lambert said.
Woldond said they're "thrilled" that FCT came because they're one of the bigger players in the market.
"We're proud to support FCT's adoption of digital identity in the real estate space and its commitment to support lenders through the identity verification process," Wolfond, said. "The relationship between lenders and borrowers relies on the secure exchange of information. By welcoming FCT to the Verified.Me network, we are excited to streamline online identity verification and eliminate the inconvenience that borrowers previously experienced through requirements to physically visit a branch."
Verified.Me utilizes a trusted connection with existing personal identification details, such as a financial institution, to help verify identities, create accounts and access online services from other trusted organizations. The service reduces unnecessary oversharing of personal information by providing consumers the choice of when and with whom their information is shared. It is a more secure alternative to traditional digital identification methods and allows consumers to quickly and safely engage with the online services of their choice.
The process is faster, easier, and safer for consumers, Wolfond said.
'[Brokers] know their business and the challenges they're trying to solve in their business," he added. "I think you're going to see, through 2020, more and more data coming onto the network, things like validated income and other parts, that start to really solve a lot of the underwriting process and make it better and faster than it is today—with more security."