New foreign home buyers' tax is driving wealthy would-be buyers away from Vancouver, according to records from international real estate portal Juwai.com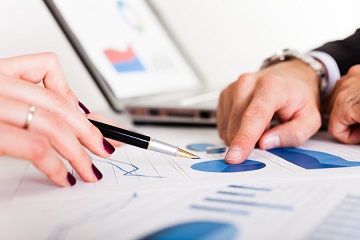 Last month's imposition of the 15 per cent foreign buyers' tax by the British Columbia government has spurred a mass exit of hopeful home owners from Vancouver to Toronto and Seattle, according to an international real estate portal.
Latest numbers from realty listings website Juwai.com, which serves Chinese buyers of homes abroad, revealed that purchase inquiries for Vancouver properties drastically fell by 81 per cent on a year-over-year basis in August,
GlobalNews.ca
reported.
Juwai officials surmised that the B.C. tax—intended to cool down demand from foreign nationals, who have been cited as a crucial factor in Vancouver's price increases over the past few years—has pushed away would-be buyers to other leading metropolitan markets in North America like Toronto and Seattle.
"Vancouver has been losing local and overseas buyers all year," Juwai president of the Americas Matthew Moore stated. "The shift is towards cities with similar appeal but lower entry prices."
August 2016 saw the greatest volume of Juwai searches in Toronto in the past three years. Inquiries for properties in the city grew by 142 per cent year-over-year last month, according to Juwai.
Meanwhile, Seattle has become the top choice in North America for inquiries from Chinese buyers, with property searches in August rising by 143 per cent compared to the same time last year.
In its latest report, the Canadian Real Estate Association (CREA) revealed that Canadian home sales dropped for the 4th consecutive month in August, with Vancouver seeing the greatest decline. National sales numbers last month weakened by 3.1 per cent from July, while Vancouver transactions fell by 18.8 per cent in the same period.
CREA further predicted that B.C.'s new levy will lead to a 4 per cent decline in sales activity by next year, a forecast that has been backed by market observers.
"We expect some of the extreme weakness in August to be reversed in the coming months as the shock of the new land transfer tax on foreign buyers dissipates," Toronto-Dominion Bank economist Diana Petramala wrote in a research note. "Nonetheless, we expect the market to remain weak at least through early-2017."
Related Stories:
Luxury home market slips in Vancouver, but picks up in Toronto, Sotheby's says
CRA investigates real estate tax evasion in hot markets