A significant proportion still considers ownership as a good plan or investment, however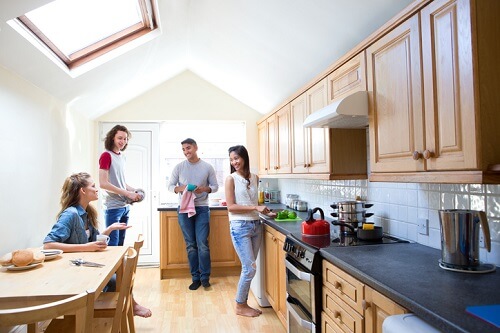 In a fresh RE/MAX survey conducted by Leger, a significant number of prospective home buyers in the 18-24 age bracket are not interested in owning homes amid a market environment characterized by inflamed price growth and an upward trend in interest rates.
38% of the poll's respondents, which were all members of Generation Z, indicated that they have no desire to go into home ownership at the moment.
The RE/MAX study added that Gen Zers in Toronto tend to prefer renting or continue living with parents. The analysis also found, however, that nearly 51% of that generation in Vancouver would like to own a home within the next few years.
For Gen Zers in Ontario and B.C., among the top reasons to own a home are planning for the future (63%), getting a good investment (25%), and avoiding the various pitfalls associated with renting (3%). Of this cohort, 8% also said that buying their own homes is something they "should" do.
Read more: Millennial demand, economic strength continue to push prices upward – report
Regarding their preparations for possible future purchases, 50% of respondents in B.C. and 45% of those in Ontario said that they would like to learn more about the housing market, as they fell that their current level of knowledge is limited.
"Gen Zers are interested in learning more, and a greater effort needs to be made to educate them about the benefits and potential risks of home ownership," RE/MAX of Western Canada regional executive VP Elton Ash said.
"While the prospects of home ownership may seem daunting, that doesn't mean that Generation Z should give up hope," RE/MAX INTEGRA Ontario-Atlantic Region executive VP and regional director Christopher Alexander added. "It will be more important than ever for financial institutions and real estate professionals to educate this generation and reach them through the platforms they frequent, such as social media and online."
Generation Z is expected to outnumber the millennial segment in the near future, RE/MAX stated. Multiple observers have previously argued that this young cohort, which is possibly the most tech-literate ever, will make major waves across the housing sector and its associated industries over the next two decades.