The bank's more hawkish tone gives it flexibility to respond rapidly to extreme outcomes, BMO says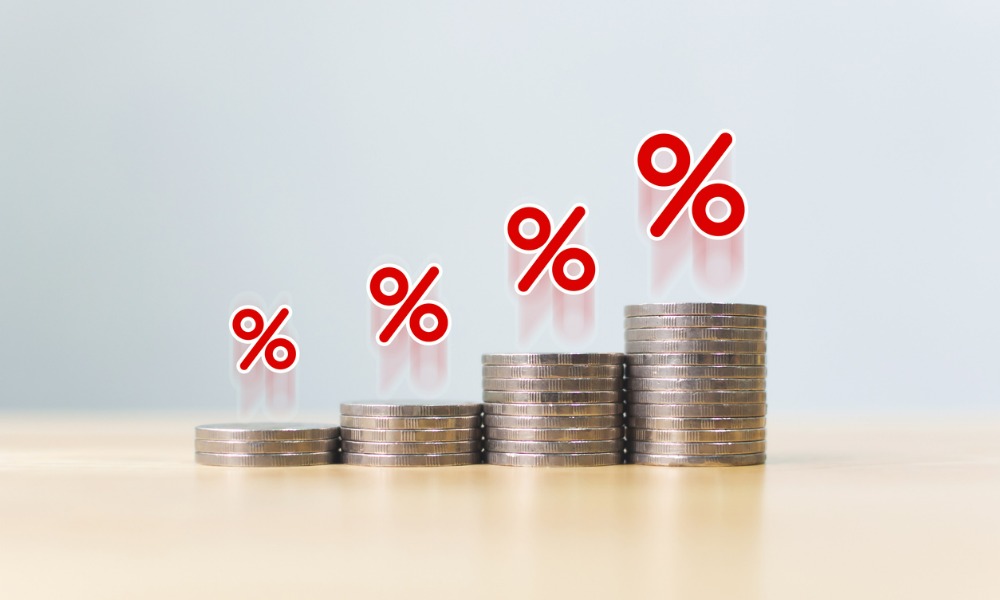 The Bank of Canada's recent decision to end its quantitative easing program for good might be a harbinger of an earlier-than-expected upward movement in the central bank's interest rate, according to BMO Economics.
Earlier this week, the central bank announced that it would be closing its QE program and moving into the reinvestment phase, wherein it will be purchasing government of Canada bonds solely to replace maturing bonds.
"The key overnight lending rate was again held at 0.25%, but almost every other aspect of the [BoC] release was a fire-breathing blast of concern on the inflation backdrop," BMO said in its analysis. "Perhaps the single biggest surprise was the tweak in their forward guidance, with the bank now saying conditions for rate hikes may be in place by the middle quarters of next year, rather than the second half of next year."
Read more: Rate hike fears driving Canadians to scale down spending – MNP Debt
The BoC's forecast for average inflation next year saw a full 1% hike to 3.4%, which placed the central bank's predictions in line with BMO's.
"Overall, the tone of the statement … landed squarely on the hawkish side of the ledger, leaving the bank with plenty of flexibility to respond rapidly in the event of extreme outcomes (such as inflation rising even more rapidly)," BMO said. "The Bank of Canada has taken a hard turn amid ramped-up inflation concerns, and even amid a milder growth backdrop."
BMO is now expecting the central bank to begin hiking its rates by mid-2022, with incremental increases of 25 basis points per quarter.
"For now, we would assume that rate hikes progress quarterly until late 2023, bringing the overnight rate back in line with pre-pandemic levels two years hence," BMO said. "Clearly, the risks are tilted to an even earlier move, and – yes – the possibility of a faster cadence, and a higher end point. The key will be how inflation unfolds in the coming six months, and we are not far away from the bank's new assumptions."