Many Canadians are taking advantage of their home equity to feed this newfound appetite for spending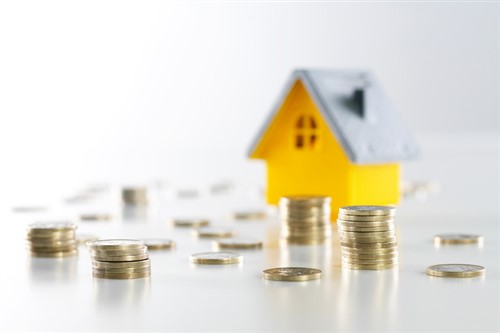 Canadian consumer spending in the country's hottest real estate markets is on an upward spiral once more, a trend impelled by mounting home sale prices despite slower transaction volumes.
"The sharp appreciation in home prices in Ontario and British Columbia fuelled by extremely accommodative monetary policy have undoubtedly encouraged some homeowners to tap into their home equity in order to support a spending binge,"
National Bank
chief economist Stéfane Marion told BuzzBuzzNews.
Canadians are taking advantage of home equity lines of credit (HELOCs) to feed this hunger for spending. In the previous quarter alone, consumer-credit grew at the fastest rate since 2010.
Approximately 3 million HELOCs are currently active nationwide, according to data from the Financial Consumer Agency of Canada.
The country's sixth largest bank stated that HELOCs currently comprise around 45 per cent of consumer credit. The average outstanding balance on these loans was $70,000.
"We estimate that HELOCs at Canadian chartered banks have surged by close to $20 billion in the past year, accounting for close to 60 per cent of the growth in total consumer credit," Marion noted.
However, these developments—while beneficial for GDP growth—do not bode well for the system's long-term stability.
"So, the resurgence in consumer credit may ring some alarm bells at the Bank of Canada which, as you may recall, continues to see household indebtedness and housing market imbalances as 'the most important vulnerabilities for the Canadian financial system,'" Marion explained.
A recent edition of the Bloomberg Nanos Canadian Confidence Index indicated that Canadian consumer confidence has reached its highest level in three years, climbing to 60.5 in the week ending August 4.
The improving sentiment suggested that Canadians are shrugging off the impact of higher borrowing costs after the Bank of Canada raised interest rates last month, focusing instead on an accelerating economy that has driven the jobless rate to the lowest since 2008 and the purchasing power benefits that come with a higher dollar.
"While the normalization of interest rates is likely to have a negative impact on household balance sheets, a stronger Canadian dollar could be perceived as another sign of a healthier economy," New York-based Bloomberg economist Robert Lawrie said.
The polling figures showed only 8.7 percent of people were insecure about their jobs, the lowest on record. Canadians also felt better about personal finances, with 20.2 percent saying their balance sheets were stronger than a year ago.
Related stories:
Guest post: The dollar's effect on real estate
Commentary: Debt levels not an indicator of fiscal irresponsibility