Multiple metropolitan housing markets in Alberta have promising futures, despite present economic conditions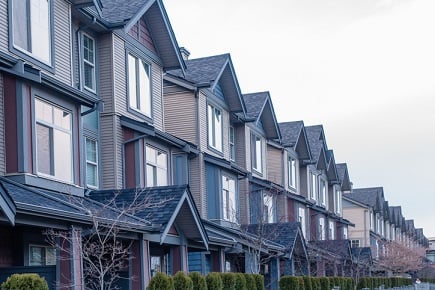 The latest report from the Real Estate Investment Network revealed that among Alberta's cities, Edmonton and Calgary have the highest potential for housing market strength in the next 5 years.
The
Top 10 Towns and Cities - Alberta
study, which uses detailed economic and demographic analysis on 36 factors, also indicated (in order of strength) Leduc, Fort Saskatchewan, and Lethbridge as other locales of interest.
"There are interesting times ahead for Alberta as a province," REIN senior analyst Don Campbell said. "While these top ten continue to be in the technical slump phase of REIN's Real Estate Cycle, this can be an optimal time for strategic and patient homebuyers and investors to begin to slowly enter the market again."
Edmonton
"Recently, the average selling price for residential listings showed a slight upward trend (despite some months of downward movement and others upward – which is often a sign of a market finding a new foundation from which to build or plateau). Condo prices saw the largest year-to-year increase, mostly due to the large number of new (and thus more expensive) units built and sold," the report explained.
"Edmonton is a unique combination of a large city with a diverse economy that is also affordable."
Calgary
"On average, prices are down slightly from the same time last year. However, when we look at the overall trend, we see prices took a strong move upwards in the first three quarters of 2017, indicating some confidence moving back in the housing market," REIN said.
"This demonstrates the housing market appears to have hit a longer-term trough in real estate values. Most of these increases in prices are for detached homes where apartments and condos seem to be doing worse compared to last year. This is no surprise, given the overbuild situation the city condo market finds itself in."
Related stories:
Edmonton office vacancies decline for the first time in 5 years – report
Calgary market sees strong price growth – report