A robust social infrastructure is key to ensuring long-term health and growth for the Canadian economy, Duclos says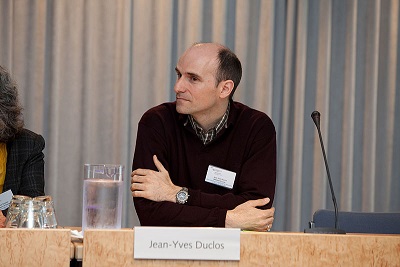 Speaking to stakeholders in a November 9 visit to Toronto Community Housing, Minister of Families, Children and Social Development Jean-Yves Duclos emphasized the need for continuous support to social infrastructure to ensure the nation's long-term economic health.
In a press release published online by the Canada Mortgage and Housing Corporation (CMHC), Duclos said that the recently released Fall Economic Statement outlined provisions for $21.9 billion to be poured into social infrastructure over a period of 11 years, on top of the $3.4 billion (to be released over 5 years) already allocated in the 2016 federal budget.
"Our government is following through on its promise to make historic investments in social infrastructure — investments that will accelerate support to those who need it most, while creating good, well-paying jobs that help strengthen and grow the middle class and Canada's economy," Duclos said in his address.
The funds are to be invested into additional affordable housing units, as well as support for ventures focused on child care and early learning. Support for indigenous communities is to be expanded, as well.
"We believe these investments will also help empower Canadians to build better lives for themselves, their families and their children, and enable them to contribute to and share in the prosperity of the country," Duclos stated.
"In the coming months, the Government will continue to work to ensure the successful implementation of the first phase of investments in support of social infrastructure and will announce further details on the allocations for the new $21.9 billion investment in social infrastructure through Budget 2017," the CMHC said.
Related Stories:
CMHC welcomes public comment on housing
$56.6M allocated for affordable housing in New Brunswick