Residential construction, rental housing, and resale activity are all up in the air based on how the city responds to changes in household formations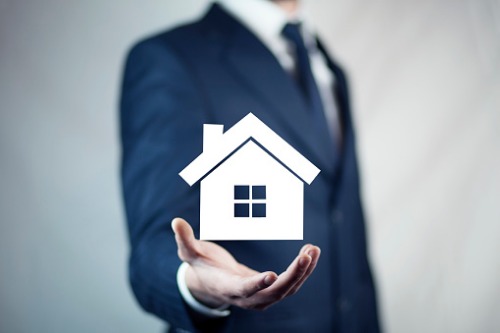 Montréal is at a crossroads, and the way that Montréal and the province of Québec respond to demographic changes will determine the path of the housing market in the years to come.
Two of the biggest changes expected to hit Montréal are an aging population and slower growth in household formations. In the latest Housing Market Insight Report for Montréal from CMHC, economist Francis Cortinellino writes that "residential construction could slow down, while demand for rental housing, as well as the number of homes for sale on the resale market should be supported, to a certain extent, by population aging."
The latest population projections from the Institut de la Statistique du Québec (ISQ) indicate that household formation in the Montréal area will slow from 2021-2036, although it is expected to rise through 2021 due to the arrival of "significant" numbers of non-permanent residents. Historically, the growth in the number of households tends to align with the level of housing starts over a longer-term period, but in the short term, there could be a gap between net household formations and residential construction starts due to outside factors, such as a change in economic conditions.
The decrease in household formation will be felt both on the Island of Montréal as well as in the suburbs, where a growing number of seniors are expected to reside. As in other markets, however, a decrease in new housing starts can mean a boom in other areas.
"Although total new-home construction is forecast to slow, an aging housing stock should continue to fuel the renovation industry," the report reads. "Despite the expected slowdown in housing starts, residential renovation spending should therefore continue to rise and so support the construction industry."
Whether or not aging seniors sell their single-family homes for condominiums or sell their homes for a rental lifestyle is unclear, but one thing that is clear is that Montréal's rental housing demand in general will grow.
2018 saw over 11,000 rental apartments started, a record for about the last 30 years. The vast majority of these units were conventional rental apartments, the rest being apartments in senior-specific residences. This growth of the rental market occurred as the condominium segment was going through a significant downturn, and developers looking for new opportunities turned to building conventional rental apartments. They are anticipating a growing demand from seniors in the years to come.
That would mean more seniors would be selling their homes, having a positive impact on the number of properties for sale in the Greater Montréal area.
"The Montréal resale market is currently showing signs of overheating, which is maintaining increased pressure on prices and continuing to create affordability issues. This situation is the result of housing demand, which is increasing steadily, while the number of properties for sale on the market is declining," the report reads.
The CMHC report indicated that the growth in the number of senior households should sustain the number of resale properties listed for sale over the next 10-15 years, and the number of properties listed for sale is expected to increase at a faster rate over time. But the chance that these properties will come on the market before it becomes overheated, however, is questionable.
According to CMHC estimates, the extra supply of properties coming up for sale will "likely not be reached" until ~2030. Given that, it's unlikely that an aging population will have much of an effect in reducing the pressure on the resale market anytime soon.
"Ultimately, the real question is whether households will, in the coming decades, behave in a similar fashion to their predecessors or, rather, deviate from the established pattern. This is an important question, since households' behaviour will contribute to shaping the Montréal housing market in the years to come," the report reads.
Earlier this year, an RBC report found that even though affordability in Montréal had receded, "the housing market's upswing is very much alive in Montréal despite ownership costs stretching the limits of many buyers . . . Home resales were up 7% above year-ago levels in the first five months of 2019 even as the number of homes listed for sale dropped by 16%. A vibrant economy, strong labour market and increasing international interest continue to instill confidence in the market."
Although it's considerably more affordable than in Vancouver and Toronto, home ownership in Montréal is near a decade-high point and markedly above its long-term average. It remains to be seen how demographic changes and preferences such as aging in place, having more children and accelerating future population growth, or moving to homeownerhip later in life will impact the housing market in Montréal and, in turn, housing affordability.