Buyers trying to get ahead of changing mortgage rules faced obstacles last month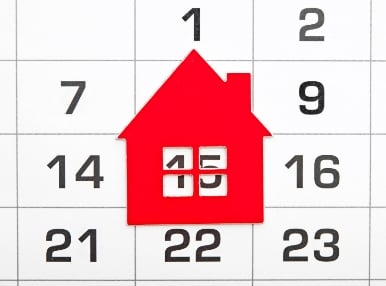 National home sales fell 0.6% in December from November to December, but increased 10% year-over-year.

Buyers trying to get ahead of changing mortgage rules faced obstacles last month.

"An increasingly short supply of listings in Vancouver and Toronto blunted the impact of changes to mortgage regulations announced in December that were aimed at cooling these housing markets," CREA President Pauline Aunger said in a release. "Buyers there had been expected to bring forward their purchase decisions before new regulations take effect in February 2016, but they faced a growing shortage of supply. Meanwhile, supply is ample in many other major urban markets, particularly those where buyers have become cautious amid economic uncertainty."

Sales were down from the previous month in over half of markets.

"December mirrored the main themes of 2015, with strong sales activity and price growth across much of British Columbia and Ontario offsetting declines in activity among oil producing regions," said Gregory Klump, CREA's Chief Economist. "The recent decline and uncertain outlook for oil prices means that housing market prospects are unlikely to improve in the near term in regions where job market prospects are tied to oil production."

Still, actual sales were up 10% year-over-year overall in December, with B.C.'s Lower Mainland, the GTA, and Montreal leading the way.

The national average price rose 12% year-over-year; excluding Greater Vancouver and the GTA, where prices increased by 5.4%. The average Canadian home cost $405,538 in December.

New listings, meanwhile, rose 2.2% from November to December and, according to CREA, the housing market overall remains balanced.