The province has seen a significant boost in population over the last few years due to stronger migration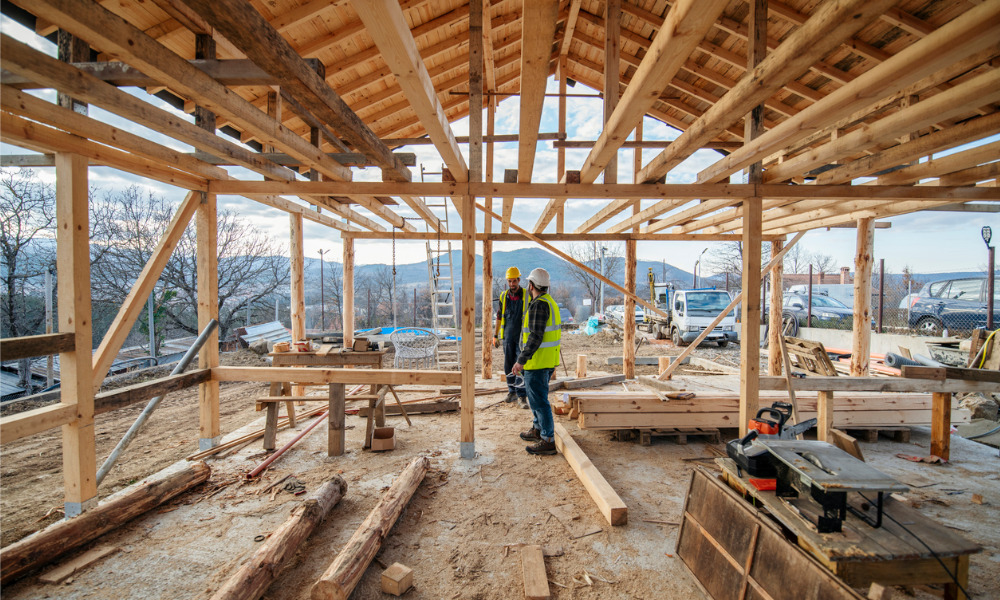 Representatives from the construction and development industries have argued that the pace of home building in Nova Scotia is nowhere near fast enough to meet current and projected levels of demand.
Nova Scotia has seen a significant boost in its population over the last few years due to stronger inter-provincial and international migration, having added approximately 111,000 new residents since 2015.
Provincial authorities said that this represents more than 10% of the current population, which stood at around 1.047 million as of April 1.
"We've set very aggressive immigration targets, which is wonderful, but we need places for them to live as well," said Duncan Williams, president and CEO of the Construction Association of Nova Scotia.
Data from the Canada Mortgage and Housing Corporation showed that taking the past five years into account, Nova Scotia's housing starts reached a peak of 5,310 units in 2021. This then fell to 4,877 units in 2022.
"That has to change," Williams told CBC News. "If we're going to see a doubling of the population, based on current composition of households, we would need to be in that 15,000 to 16,000 units per year across the province. So it would be quite a stark contrast to where we are today."
Canada Mortgage and Housing Corporation (CMHC) has revised its estimate for new home construction by 2030, projecting 18.2 million housing units, down from the previous estimate of 18.6 million.

Read more: https://t.co/bOUW3fEiXa#mortgageindustry #housingmarket #houseprices

— Canadian Mortgage Professional Magazine (@CMPmagazine) September 18, 2023
Nova Scotia Premier Tim Houston previously told CBC News that stronger population growth will be good for the province in the long term.
"We need more people; our demographics are not great," Houston said. "So doubling the population, for me, is about right-sizing our demographics. It's about making the province younger."
Nova Scotia officials estimated that more than one-fourth of the provincial population will be aged 65 and older by 2030.
However, Houston's administration currently has no plans to boost the province's stock of government-owned public housing.