The number of sellers entering the market has slowed, putting even more pressure on prices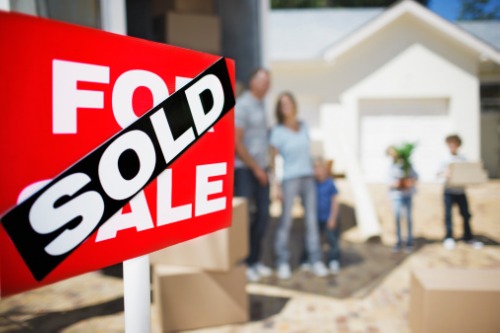 A sustained appetite for new homes pushed residential sales activity to new heights in January, according to the Canadian Real Estate Association.
Home purchase transactions grew by 2% monthly and 35.2% year over year in January, with the seasonally adjusted activity reaching an annualized pace of 736,452 units, significantly above CREA's most recent forecast of 583,635 home sales for 2021.
"For the seventh straight month, sales activity was up in almost all Canadian housing markets compared to the same month the previous year," CREA reported. "Among the 11 markets that posted year-over-year sales declines, nine were in Ontario where supply is extremely limited at the moment."
CREA characterized the January performance as "a mixed bag of gains" due to a pattern of declines seen largely in Ontario's markets, where activity appears to be "following predictions that sales in that part of the country might dip to start the year with so little inventory currently available and many of this year's sellers likely to remain on the sidelines until spring."
The number of new listings nationwide dropped by 13.3% from December to January. This trend pushed the aggregate benchmark price to around $669,000, representing a monthly increase of 1.9% monthly and a 13.5% annual rise.
Costa Poulopoulos, chair of CREA, said that long-running challenges – namely, COVID-19 and supply shortages – continue to influence the national market.
"With luck, some potential sellers who balked at wading into the market last year will feel more comfortable listing this year," Poulopoulos said. "As lockdowns are once again easing and the spring market begins to ramp up, we will remain vigilant in adhering to all the latest government and health officials' directives to keep our clients safe."
However, this resurgence in seller participation will likely take a few more months due to the winter season and the second wave of coronavirus infections.
"We're unlikely to see a rush of listings until the weather and public heath situations improve, and we won't see buyers until those homes come up for sale," said Shaun Cathcart, CREA senior economist. "The best case scenario would be if we see a lot of sellers who were gun-shy to engage in the market last year making a move this year."
Cathcart added that a supply surge is precisely what many markets need this year to keep prices from spiking higher than they already have.