BoC's latest statement could mean rate increases are imminent, according to co-founder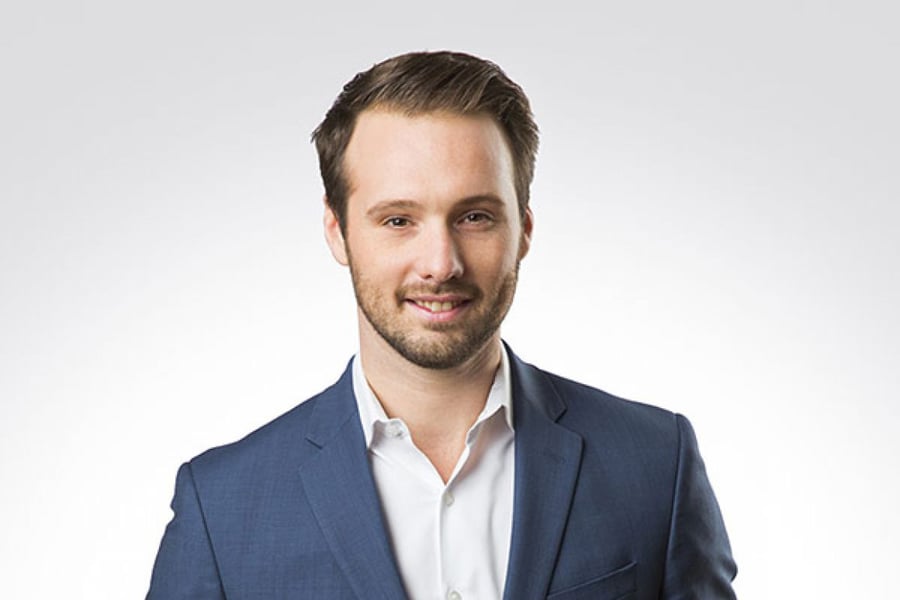 The latest Bank of Canada statement about its key overnight rate contained a nugget that made a few people sit up and take note.
Despite keeping the rate at the lower bound of 0.25%, the Bank now forecasts that its inflation target will be sustainable by the second half of 2022, having projected in January that this wouldn't take place until 2023.
That revised prediction could have significant implications for interest rates. Having pledged to maintain its current level of policy rate until its inflation objective has been achieved, the Bank has effectively pushed forward the date at which it anticipates that lower bound could rise.
James Laird (pictured), co-founder of RateHub and president, CanWise Financial, told Mortgage Broker News that the latest BoC announcement was a strong indication that interest rates are likely to be on the rise soon – and that more positive economic news could push those forward even sooner.
"In every single announcement since the start of the pandemic, [the Bank] has said that rates aren't going to move until 2023. Now it's the second half of 2022," he said.
"I expect if the economic indicators that they monitor continue to be strong, it could be even sooner than that – the first half of 2022, for example."
The Bank's statement warned that the spate of new lockdowns across the country represented a setback to the economy and acknowledged the continuing threat of variant strains of COVID-19. Still, its language was largely positive on the economic front, noting growth to have been "considerably stronger" than it had envisaged in its January forecast.
"They were really positive across the board," Laird said. "Good job numbers in January and February, good commodity prices, good exports. With all those positives, if we see that repeated for another few announcements, I expect that they might move rates up sooner than the second half of 2022."
Some might have viewed the Bank's statement as something of a rosy forecast, given stubbornly high COVID case numbers across several provinces and the return to lockdowns in many regions. Laird said that its positivity may have something to do with how businesses have adapted after over a year of the pandemic.
"It seems as though we've now learned how to operate fairly effectively in this pandemic environment," he said. "Even in the face of a third wave here, it's just not having the same economic impact as the first wave.
"When this first hit last March, it was new, and no-one knew what was going on. We've been at this now for over a year, and I'm sure many businesses have pivoted and figured out how to work remotely and deliver their services in this environment."
The Bank's pledge to keep its overnight rate at the lower bound for the foreseeable future was a contributing factor to a surge in popularity for variable rate mortgages over recent months, with its recent announcement possibly set to nip that trend in the bud. Still, Laird said that customers who chose variable rate mortgages wouldn't necessarily be dissuaded.
"The announcement was not good news for variable rate holders, that's true," he said. "Still, through every type of economic situation, variables are almost always the cheaper way to go, so many people are comfortable with that strategy.
"They know that over the amortization of the mortgage – not the term, but the whole 25 years – it's going to be cheaper. Many people who take variables are in it for the long run, and those people will probably just stick with it."
The recent Office of the Superintendent of Financial Institutions (OSFI) announcement that it would hike the stress test rate for uninsured mortgages on June 01 led to a flurry of speculation that further federal intervention in the housing market was inevitable down the line. However, Laird said that the Bank's recent forecast, and the likelihood of rate increases, were likely to dampen the prospect of the government stepping in.
"If rates are going up sooner rather than later, it definitely makes [federal intervention] less likely," he said. "It doesn't mean that they won't intervene, but it's less likely that they would feel the need to add something beyond the strengthened stress test that they've already proposed."
The Bank is scheduled to make its next overnight rate announcement on June 09.