An average of $124,153 is required annually to own a home in the GTA, says a real estate brokerage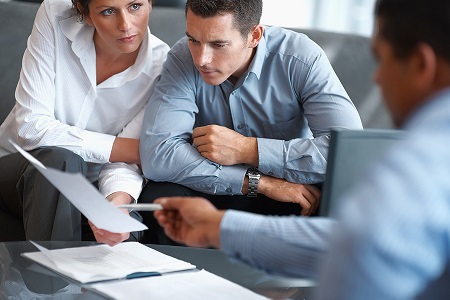 A recent study conducted by real estate brokerage TheRedPin found that first-time home buyers are the ones suffering the most from the prohibitive price barrier of the overheated Toronto market.

"Not many people have the chance, especially gen Y and the newer generation, to amass a deposit that would qualify for today's average home price," TheRedPin broker of record Tarik Gidamy told Tess Kalinowski of the Toronto Star.

According to the study, a prospective buyer needs to have sufficient income to cover the average $124,153 required annually to own a home in the GTA. Aside from the initial purchase, this cost also covers utility costs and property taxes.

King Township in York Region has the most expensive homes in the GTA, with an average price of $1.208 million in the first half of the year. Richmond Hill followed suit with an average of $1.066 million in the same period.

The elevated costs all but shut the door on first-time buyers of detached homes or townhomes, who need to earn 17 per cent more income just to afford a home in Toronto.

Even going for apartments or condos won't be a cost-saving measure, as buyers would need to earn an extra 6 per cent.


"The average Canadian who has an average job is getting driven out of those markets completely," Gidamy said, adding that first-time buyers would have to contend with stiffer competition from families moving up as well as foreign nationals.

Fortunately, would-be buyers who earn less than $100,000 annually still have options, albeit less ideally situated than those closer downtown.

Oshawa posted an average selling price of $427,790 for the first half of 2016, putting homes in the area well within reach of first-time buyers according to agent Eva Allaire.

Brock near Lake Simcoe, which is around an hour and a half away from Toronto, boasted of the lowest housing prices in the region at $373,269.