Optimism over the economy appears to be buoying housing market activity, says a new report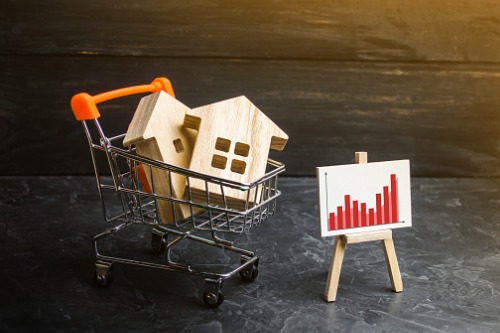 As Canada's economy continues to recover from the financial impact of the COVID-19 pandemic, a new report showed that confidence in the housing sector has improved over the last two months.
Mortgage Professionals Canada (MPC) recently released findings from its second consumer survey of the year, which was conducted from August 7 to 24 and focused on two groups: non-homeowners who think that they might buy a home during the next three years, and mortgage holders.
According to Will Dunning, chief economist at MPC, data from the survey indicated that, in general, opinions have not become more negative during the pandemic period – mortgage holders are "actually showing reduced levels of regret about their mortgages" and homeowners "have not become more worried about their ability to weather a downturn in the housing market."
Read more: Five reasons Canadians have little reason to fear a housing crash
Moreover, Dunning said that there is still a "high degree of confidence" that real estate is a good long-term investment –and that mortgages are still considered "good debt."
In other words, there is more confidence that now is a good time to buy a home.
"We're encouraged by the new survey data, which indicated that confidence in the housing sector improved during July and August," said Paul Taylor, president and chief executive officer of MPC. "As many Canadians become more comfortable with our new business operating environments, optimism about future economic activity appears to be buoying housing market activity and expectations for future purchases."
Dunning said, however, that the economic environment remained volatile, making economic forecasting "impossible."
"Since March, every month has produced enormous changes in economic indicators, including the housing market," said Dunning. "Our second report shows that while the recovery continues, at this point it is only partial in nature. The future course for the housing market and the broader economy will of course be influenced by COVID-19, but also by changes in government programs that support consumers' employment and incomes, and policies that affect the housing and mortgage sectors. A key take-away from this report is that we need as much discussion as possible about what issues are emerging and how policies can evolve to help Canadians make good choices about housing and mortgages."