The residential segment accounted for much of the deceleration, Statistics Canada says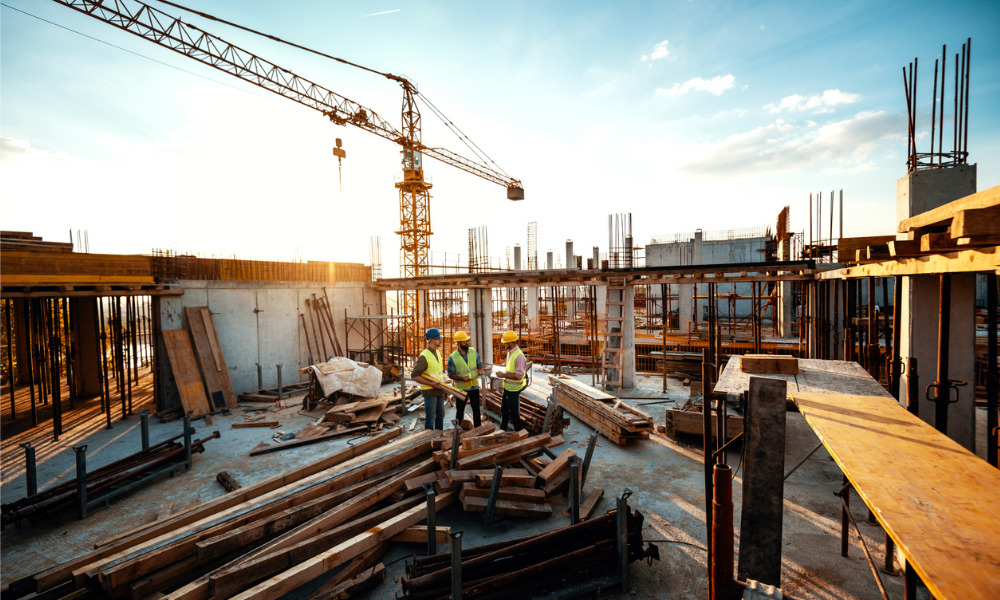 Investment in Canadian building construction declined by 0.6% to $20.9 billion in September, with most of the weakness stemming from Quebec, according to the national statistics agency.
The decrease was especially notable in the residential segment, which went down by 1.3% to $15.4 billion.
"Residential construction investment has seen little growth since February, with both single-family and multi-family construction remaining relatively stable since February," Statistics Canada said.
Single-family home investment ticked down by 1.3% to $8.5 billion in September, while multi-unit investment fell by 1.4% to $7 billion.
Quebec's 5.6% drop accounted for much of the slowdown in the multi-unit sector, with its fourth consecutive decline following the peak in May, StatCan said.
Read more: Poll: Residential prices to see further drops in the near future
Meanwhile, investment in non-residential construction went up by 1.6% to $5.4 billion, with eight provinces reporting gains in September.
Industrial construction investment had the largest increase at 2.9%, its 10th straight monthly increase. Institutional construction investment went up by 1.6% to $1.4 billion, with Ontario fuelling the gains with a 2.5% upswing stemming from the construction of a new elementary school in Hamilton and a post-secondary school in Toronto.
Commercial construction investment rose by 1.1% to $3 billion in September, StatCan said.