Combined with Equitable Bank's announcement of a rate drop on their reverse mortgages, brokers can also learn how to address myths surrounding the products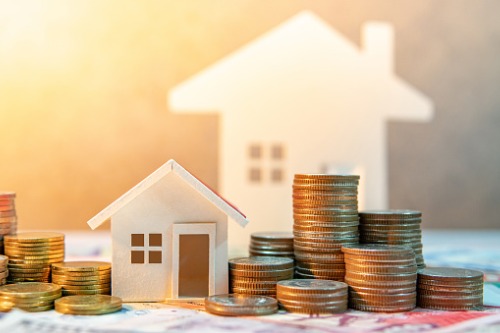 Though reverse mortgages have been available in Canada for many years, they remain a commonly misunderstood product. A reverse mortgage is unlike most traditional mortgage products; it's a long-term financing solution that gives borrowers over 55 years old access to a portion of the equity that already exists in their home and turns it into payment free, tax-free cash.
By 2024, it is expected that one in five Canadians will be aged 65 and older. Proceeds from a reverse mortgage can be used to free-up cash flow by paying-out existing debts, to help finance in-home care services, to purchase a second home, or to provide early inheritance. In addition, payments are completely optional, proceeds are tax free and the borrower will never owe more than the value of the home.
Since the introduction of their reverse mortgage business in 2018, Equitable Bank has been on a mission to help brokers understand the benefits of the product in order to better serve their clients, starting with building trust.
"Clients need not only to trust their broker, but also trust the lender who is providing their financing," said Paul von Martels, vice president of prime and reverse mortgage lending at Equitable Bank. "We have a reputation for providing excellent service and continue to invest in those capabilities, so everyone involved, from borrowers to brokers, lawyers and appraisers, have the utmost confidence in the process."
To help broaden the understanding of a reverse mortgage, von Martels shared some common myths and explained why they just aren't true.
The process of getting a reverse mortgage is difficult
Prospective reverse mortgage clients may have different expectations of how they want to work with their mortgage broker. There may be mobility issues or maybe they just feel more comfortable communicating in-person or over the phone rather than chatting through a video call. In some cases, borrowers may be acting through a power of attorney or a family member.
The process is very similar to a standard mortgage - borrower needs analysis, application submission, adjudication and finally fulfillment. What is unique is the need for independent legal advice (ILA) for both title holding and non-title holding spouses. This is an important borrower safeguard designed to ensure borrowers understand the obligations and details of the mortgage.
"We recognize the unique needs of the borrower and have designed processes to support. We are patient, flexible and allow clients and their brokers to move at the pace and manner that they feel most comfortable in. We can move fast too, closing these deals from start to finish in 1 week's time. "
The bank will take my home
Equitable Bank registers a mortgage charge at 55% and provided the borrower continues to meet the ongoing mortgage obligations, he will never owe more than the fair market value of the home. This is commonly referred to as a no negative equity guarantee, meaning if the mortgage value ever exceeds the value of the property, Equitable Bank can only collect on fair market value, no more.
Reverse mortgages are considered a limited recourse loan which means lenders have recourse to the property only; equity shortfalls at the time of sale are not the client's responsibility.
Reverse mortgages are a product of last resort
More and more, this product is being used as a financial planning solution where borrowers are accessing home equity, at very competitive interest rates, to optimize investment portfolio strategies, participate in government tax programs, or add to their nest egg for next generation family members. Clients and brokers are also utilizing the various features of the product to lower the borrowing cost such as using Equitable Bank's Lump Sum product or setting up scheduled advances.
The narrative of reverse mortgages is changing, and people are taking notice. The product is improved, the rates lower, and more than ever, it serves a critical financial planning need – aging in place.
Borrowers are locked in for life with a reverse mortgage
A borrower should never feel trapped or tied into a product. That said, its important for borrowers to understand the prepayment options. Reverse mortgages are a longer-term product and might not be the best option for clients who want to pay-out in a few years.
Equitable Bank understands that its reverse mortgage clients need flexibility in this regard and have made significant enhancements to the prepayment charges and allowances offered.
"One example is if a borrower is moving into a long-term care facility, 50% of the charge is waived, likewise if the last surviving borrower passes, its entirely waived" said Joe Flor, director of national sales at Equitable Bank. "In general, Equitable Bank's prepayment features allow clients to repay sizable amounts of interest and principal without incurring any charges. It's the flexibility people need and expect."
Rates are too high
For those less familiar with reverse mortgages, there's a belief that rates are sky-high and more like private lending rates, closer to 10% for example. This certainly isn't the case.
"Our fixed rates range from 3.79% to 4.69%. Much lower than people think" said von Martels. "One-time setup fees, appraisals and legal support range between $2,500 to $4,000. Accrued interest compounds, but for borrowers with other sources of cash flow, there are options to minimize the interest cost with partial or full monthly interest repayment. The combination of our lower rates and prepayment charges save clients tens of thousands of dollars in interest over an average term."
On the other end of credit-pricing spectrum, reverse mortgages are commonly compared to HELOCs. Unfortunately for those without a HELOC already in-place, the income qualification standards can be quite difficult to meet on a retirement income and they don't offer many of the favourable borrower safeguards that reverse mortgages do.
At the end of the day, von Martels says it's about building trust and knowledge with industry partners. Equitable Bank is long established, managing more than $30 billion in assets.
"We have a reputation as being a disciplined lender with a strong commitment to its mortgage broker partners. Our reverse mortgage business is no different. We're in this for the long term and will continue learning and improving. That's our commitment to our broker partners."