Vancouver and Toronto prices still have room to grow, which might provide the impetus for rate hikes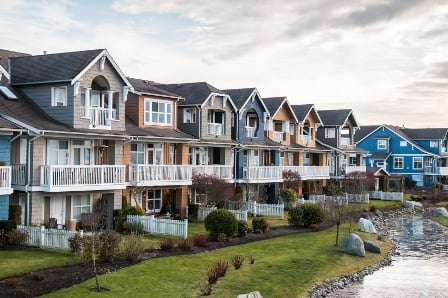 The next round of regulatory changes due to take effect on November 30 might inspire a bout of higher rates, especially for affected borrowing segments such as refinancers and rental-property investors.
In a November 21 piece for the Toronto real estate blog
Move Smartly
, contributor and broker Dave Larock noted that the upcoming changes—which will "restrict the types of low-ratio mortgages that are eligible for default insurance"—will have a domino effect on consumers.
Because the affected borrowers' loans "will no longer be eligible for default insurance, the number of lenders who can offer solutions to these borrowers will decrease, and the cost of these types of loans will increase," Larock stated.
"Over the very short term then, if you're a home owner who is contemplating a refinance of your existing mortgage, this is your last week to get your application in before the new changes take effect," he explained.
"While these changes could inspire a healthy evolution of private-market innovation over time, their impact will not be felt evenly across our regional markets, especially given the Trump-fueled bond-yield spike that proceeded them. Over the short-term, expect some mortgage rates to head higher this week as lenders prepare for November 30."
Citing recent research by
National Bank
Financial, Larock added that (contrary to popular opinion) prices in both Vancouver and Toronto still have room to grow, which might give institutions another reason to hike rates.
The study "compared the prices of a 970-square-foot condo in the world's most expensive cities and Vancouver ranked 14th while Toronto ranked 16th with the prices in both cities coming in at about half of the prices in New York."
"When you overlay that price comparison with the recent Economist survey of the world's most liveable cities, which ranked Vancouver 3rd and Toronto 4th (New York was outside of the top 20), you can make the argument that both cities are only now getting their due on the world stage."
Related Stories:
Mortgage rate increases in large banks are just the beginning
Ontario's home costs growing by approximately $2K every few days