Right to housing should be enshrined in any NHS legislation, alliance urges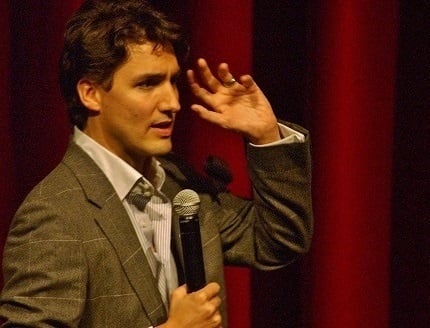 A united front of advocates has released an open letter calling on Prime Minister Trudeau to fulfill his previously stated commitment to housing.
The letter – penned by Amnesty International Canada and signed by over 170 organizations and individuals at an Ottawa press conference earlier this week – urged the PM to include "the right to housing" as a mandatory component of the National Housing Strategy.
"Canada's housing and homelessness crisis is the result of a failure to protect human rights. If we're serious about fixing this crisis, then Canada must live up to our international human rights commitments and have a legislated right to housing as the foundation of our National Housing Strategy," according to Tim Richter, president of the Canadian Alliance to End Homelessness.
"We've come together to show the Prime Minister that there is broad-based support for legislated recognition of the right to housing and to offer a way forward," Richter added.
Read more: Trump threat eats away at Canadian households' confidence
"Canada has an opportunity for international human rights leadership with a clear, decisive and unambiguous commitment in legislation to the right to housing," according to Leilani Farha, UN Special Rapporteur on the Right to Adequate Housing.
"The National Housing Strategy made an historic commitment to progressively implement the right to housing; what's needed now is legislation that ensures meaningful accountability to that right."
Among the letter's prominent organizational signatories were the Canadian Housing & Renewal Association, the Canadian Medical Association, the Native Women's Association of Canada, the Canadian Lived Experience Advisory Council, and the United Church of Canada.