This is what you need to know about Canadian mortgage consumers – including their online habits and reasons for choosing brokers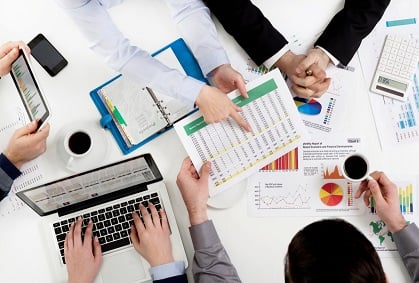 The Canada Mortgage and Housing Corporation released its annual Mortgage Consumer Survey Tuesday.
"Understanding the way active Canadian mortgage consumers behave and what they are looking for allows mortgage professionals to provide better service and improve the overall customer experience" Nathalie Fredette, VP, client relationship management, said.
The survey found that an increasing amount of Canadians are searching online for mortgage information. 72% of consumers use the internet to research mortgage options and features.
Of those consumers, 27% use mobile technology for research purposes. Among those going online, 55% searched lenders websites; 25% used broker websites; 15% accessed both.
"When looking for lender and broker websites, about three-quarters of mortgage consumers used an Internet search engine, such as Google (77% for lender sites and 74% for broker sites)," CMHC said in its report. "A large majority also simply visited their current lender website (68%) or broker website (42%)."
First-time buyers
First-time buyers consult a number of sources prior to getting a mortgage; including real estate agents (64%), family members (64%), lawyers (58%), lenders (56%), and brokers (43%).
Referrals are increasingly important, with 43% of first-time buyers saying they received a recommendation to use a specific broker. 42% received recommendations to use a specific lender.
Service vs. rate
Both service and rate ranked highly among mortgage consumers, with 59% saying the best rate or deal and 52% said excellent service were major reasons for using a mortgage broker.
"When asked to select among several reasons for remaining loyal or for switching lenders, the main reason given was for wanting a better interest rate (46% for consumers switching lenders, and 37% for those staying with their existing lender)," CMHC said. "Other reasons most commonly given for switching include better product terms and conditions or better service from new lender."
The Crown Corporation claims the survey is the most comprehensive of its kind, and offers a glimpse into the behaviours, attitudes and expectations of Canadian mortgage consumers.
To read the report,
click here
.