"We've gotten a lot more referral business since winning"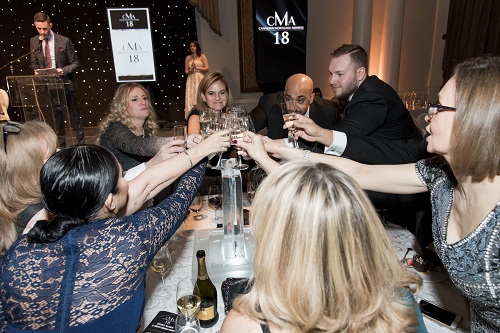 Mortgage professionals are the backbone of the Canadian housing market. From brokers to underwriters, the space is a medley of dedicated, tireless workers who have helped make Canada's housing sector one of the hottest in the world. So why not take a night off and relax with peers from across the country at the 13th annual Canadian Mortgage Awards?
Nominations for the April 26th awards show are now open, so don't forget to nominate deserving colleagues for recognition of their contributions to the industry, and for helping make thousands of homeowners' dreams come true each year. The black-tie event will be held at the capacious Liberty Grand in Toronto and will celebrate outstanding achievements in what promises to be a night to remember!
Here are the top four reasons you should nominate your colleagues.
Recognition: To call the mortgage industry diverse would be an understatement because it's composed of many different spaces, and that's why winners tend to stand out among their peers, irrespective of niche. Celebrate Canadian brokers and brokerages, lending institutions and their underwriters, by nominating them now.
Publicity: Past CMA winners make no secret of their awards and advertise them to the public, because in an industry as cutthroat as the Canadian mortgage space, any competitive advantage helps. "We've gained a lot of visibility from a lot of residential brokers that don't know how to handle commercial deals," said Andy Anastasiou of SGE Financial Inc., who won the 2018 Award for Commercial Mortgage Broker of the Year. "We've gotten a lot more referral business since winning."
Motivation: Winning an award is rarely an individual effort—it's usually the result of team work, and what better way to remind everybody in the office how valuable their contributions are than to display a CMA in the office.
"Our focus on the brokerage, teamwork and experience, and client experience, led us to want to refine the experience and helped us get the customer service award. It's amazing to be able to bring that back to the office. We have it displayed for each team member to see every day for each of their efforts. It's nice to have something tangible to show for our work," said James Loewen of Loewen Group, which won the Award for Mortgage Brokerage of the Year in 2016, and the Award for Best Customer Service from an Individual Office in 2017.
Celebration: You work hard year-round and deserve a night of letting your hair down and celebrating. The Canadian Mortgage Awards the perfect place to pop bubbles with that colleague from across the country you speak to every month but rarely meet. It's also a time to revel in your industry partners' appreciation.
"Coming down from B.C. to Toronto to get the award is really awesome," said Akash Sharma of Able & Remarkable Mortgages, who won the Award for Alternative Broker Specialist of the Year (Business for Self) in 2018. "The reason I came here is to network and I'm really thankful to Community Trust to give me the award, and hopefully this is an inspiration to all young people."