The 12th annual Canadian Mortgage Awards' 170 finalists have been revealed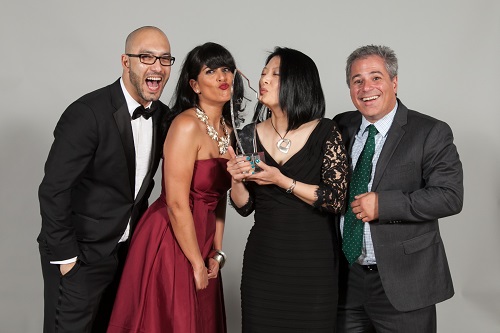 The 12th annual Canadian Mortgage Awards in Toronto will be an assemblage of industry professionals scattered from coast to coast who are coming together for a night to celebrate the very best of the best.
This year's nomination process through Canadian Mortgage Professional and MortgageBrokerNews.ca had a record number of participants, and CMP is pleased to announce the finalists have officially been announced.
After a vigorous voting process in 20 categories, all that remains to be seen is who our panel of industry experts select as winners on April 20 at the gala and awards show at the Liberty Grand.
The Canadian Mortgage Awards—organized by CMP publisher Key Media International—will be a red-carpet affair replete with a glitzy awards ceremony and exclusive after party, all of which will be hosted by always-buoyant TV personality Jessi Cruickshank.
Among the categories you voted in this year are The Manulife Bank Award for Outstanding Customer Service by an Individual Office, Lender Underwriter of the Year, Mortgage Industry Employer of Choice, National Broker Network of the Year, and the sought-after The Bridgewater Bank Award for Mortgage Broker of the Year (More Than 25 Employees).
According to Key Media's Event Director of the Canadian Mortgage Awards Chris Davis, the selection process for the CMAs is never a simple task—and with this year's participation surpassing last year's, that was especially true.
"With participation just in the nominations process alone growing year after year, and setting a record this year, it's no surprise the Liberty Grand looks fuller with each passing year," said Davis. "The process of choosing a winner is both a diligent and meticulous one, but we relish such a task because we've become a trusted institution in the Canadian mortgage industry."
Davis added that, like the awards show itself, the calibre of finalists grows more impressive every year, which he called a testament to the industry itself.
"We're proud to have such a great list of finalists," said Davis. "We couldn't ask for a more comprehensive line-up of the Canadian mortgage industry's most dedicated, diligent and diverse individuals and organizations. It stands to be an unmatched evening celebrating the best in class. We can't wait to welcome everybody to Toronto's Liberty Grand on April 20 for an unforgettable evening."
The annual gala welcomes over 600 of Canada's top brokers and mortgage professionals. Those who wish to attend the event are urged to reserve and purchase seats as soon as possible.