Sun Commercial Real Estate founder Kevin Sun allegedly left China in connection with a banking scandal involving irregular loans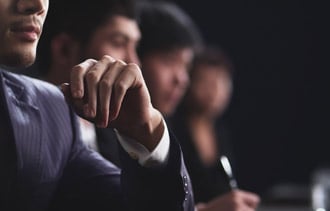 A Chinese property tycoon who supposedly left the mainland in connection with a banking scandal (involving allegedly irregular loans discovered via a nationwide audit) is said to be at the centre of more than half a billion dollars in property deals across British Columbia, according to various testimonies.

As reported by Sam Cooper for The Province, Sun Commercial Real Estate founder Kevin Sun has purchased and sold over $500 million in B.C. properties, as well as raised in excess of $200 million from investors.

Representatives of Sun Commercial maintained that Kevin Sun—who has also gone by the aliases Hong Sun, Hong Wei Sun, Kevin Lin, and Sun Hongwei—was not connected to the massive scandal involving the Industrial and Commercial Bank of China.

"As far as my client knows, there are no 'Chinese police warrants' in China for Kevin Sun (under that or any other name) nor are there any RCMP files in relation to same," Sun Commercial lawyer James Carpick wrote in an email.

"Mr. Sun is not a director, officer, employee or shareholder of my client," Carpick added.

Despite having founded Sun Commercial, Kevin Sun remained an elusive personality, having never consented interviews and appearing in only one public picture (dates September 2015) ever since he set foot in B.C. The picture was removed from Sun Commercial vice president Julia Lau's social media accounts when regulators initiated a review of the company in connection with a January 2016 investigative report.

"Kevin Sun has been here for a while," a Chinese community leader said. "He is pretty good at staying out of the spotlight."

Sun arrived in Vancouver at around 2001 or 2002, according to anonymous sources closely associated with the man. Subsequently, Kevin Sun and his spouse Ling Lin were sued by HSBC Bank Canada on grounds of allegedly defaulting on a $3.2-million mortgage for Sun's $9.5-million gated mansion in Richmond.

No records exist of Sun transferring enormous sums from the mainland to Canada. Existing Chinese regulations cap the amount that nationals can transfer abroad per year to $50,000.