A website that shares Toronto's sold data with subscribers has been "temporarily suspended"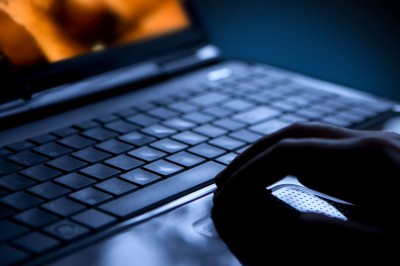 A website that shares Toronto's sold data with subscribers has been "temporarily suspended."
The website torealestatesold.com, which is managed by agent Fraser Beach, posted an online message Thursday that its publication has been temporarily suspended following the receipt of a cease and desist letter from the Toronto Real Estate Board's legal counsel.
The full message can be seen below.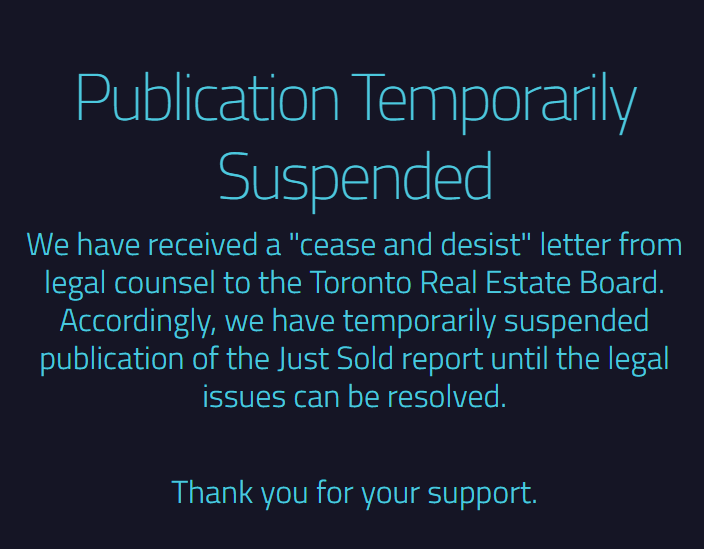 This isn't the first time the website has received such legal threats.
In March of last year, the website was taken down following a similar letter from TREB.
"In light of recent developments, we fear that making this information available to you, in this form, may be threatening our ability to continue operating as a real estate brokerage," Beach wrote at the time.
However, a mere month later the website was back up and running.
"The public wants to get more involved and do their due diligence…and determine for themselves what is happening with real estate values," Beach, the broker of record for Select/Plan Real Estate and the agent behind TOsolds.ca, told REP at the time. "The service was invaluable to them to know what's really happening in the market place."
Earlier this summer, TREB was ordered to open its sold data to the public following a competition tribunal ruling. In July, the board said it was appealing that decision.
With the recent cease and desist letter, it's obvious TREB is still fighting that ruling.
REP has reached out to Fraser Beach. This story is developing.