Nearly half of Canadians are struggling with ever-mounting expenses, including housing and commodities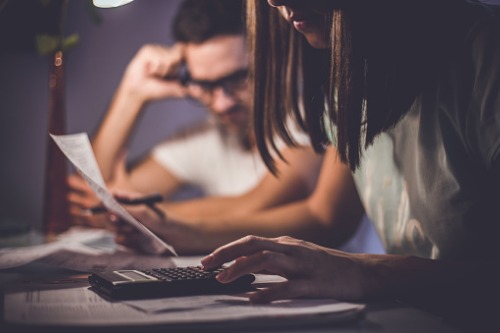 Nearly half of Canadians admitted that their spending is growing faster than their incomes, according to a new survey by the Manulife Bank of Canada.
Released late last week, the poll was conducted over the period covering September 20 to 26, and surveyed 2,001 Canadians (across all provinces) 20 to 69 years old with household incomes above $40,000.
As much as 45% of respondents stated that their spending is considerably outstripping their income growth, up from the 33% in spring 2019. Only 12% said that their earnings are growing faster than their rate of spending.
Figures from credit monitoring service Equifax showed that total debt per consumer in Canada shot up to $71,979 during Q2 2019. This was markedly higher than the $57,000 a mere five years ago.
"There is a financial wellness crisis, and it's affecting Canadians of all demographics," Manulife Bank president and CEO Rick Lunny told BNN Bloomberg.
Of the age cohorts, baby boomers are seemingly in the best place financially, being considerably more stable than gen-X-ers and millennials. Fully 60% of boomers indicated a belief that they were faring much better than their parents ever did at a similar age, in sharp contrast to the 49% for members of generation X and the millennial demographic.
However, regardless of age group, a vast majority (94%) of those surveyed agreed that the average Canadian household is burdened by too much debt. And 67% of those in debt admitted to thinking that everyone else is labouring under similar circumstances.