Mortgage Broker News announces the winners from the 12th annual Canadian Mortgage Awards in Toronto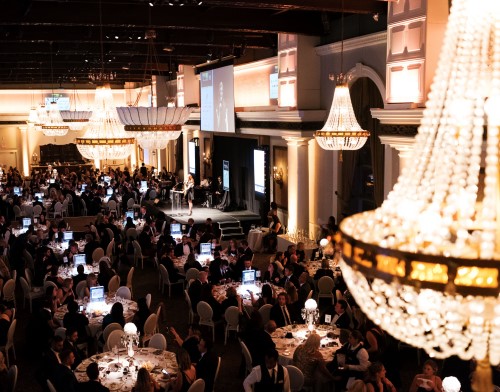 Mortgage Broker News is pleased to announce the winners from the 12th annual Canadian Mortgage Awards tonight.
Industry professionals came from across the country to attend the awards night at The Liberty Grand ballroom in Toronto. All eyes were fixed on the stage as the honourees took home the industry's most coveted prizes.
"It feels awesome winning as my first year as a broker," said Akash Sharma, Able & Remarkable Mortgages. "The reason I came here is to network and I'm very thankful to Community Trust to give me the award."
Tuxes, cocktail dresses and a few adventurous dance moves were spotted at the event. So too were hundreds of the industry's top professionals, who eagerly anticipated the announcement of this year's lucky winners, which included Andy Anastasiou from SGE Financial Inc., who took home The First Source Award For Commercial Mortgage Broker of the Year.
Overall, the awards cut a wide swath across the mortgage industry, with winners in 21 categories drawn from all over Canada. It was produced by Key Media International, the publisher of Canadian Mortgage Professional.
"We're beyond excited and so happy. It's such a great group of competitors, such an amazing night and we're very, very proud," said Mortgage Outlet's Elan Weintraub, who won Best Newcomer Mortgage Brokerage.
It was a night of rapturous celebration, especially for Kathy Gregory, who took home The Transunion Award For Lifetime Achievement in the Mortgage Industry.
See the full list of 2018 Winners and Finalists on www.canadianmortgageawards.com.