Prospects remain solid despite slowdown in December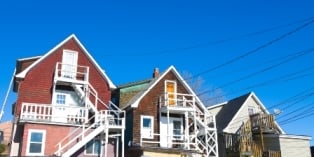 Last year saw improved health for the Canadian housing industry despite a slight tail-end downturn, the Canada Mortgage and Housing Corporation said on Monday (January 11).

2015 saw a solid pace of growth in most months, with the most significant numbers seen in high-demand locales such as Vancouver which boasted the greatest number of housing starts in over two decades.

December starts fell short of a 200,000 target, with construction slowing down to 172,965 units. This downturn accompanied a similar drop in urban starts, which fell by 19.1 per cent (down to 159,007) in the same month.

"Although we're ending the year on a soft note, housing was one area that surprised to the upside in 2015, with the 194,000 average building pace up around 10,000 from the prior year," said Nick Exarhos of CIBC Capital Markets, as quoted by CBC News.

Analysts said that momentum from the second half of 2016 is likely to bleed through most of this year, since residential investment is projected to continue at a robust pace and many of the starts will be completed within the next few quarters.

"Most of the weakness was concentrated in the highly volatile multi-unit segment (-27%) across major urban areas," said Diana Petramala of TD Economics.

BMO senior economist Robert Kavcic agreed with this observation, adding that the residential unit market's fundamentals remain healthy.

"We suspect 2016 will continue to see weakness in the Prairies mostly offset by solid residential business conditions in markets such as Toronto and Vancouver," said Kavcic.