Household debt reaches amid stronger borrowing stemming from rock-bottom interest rates, Statistics Canada reports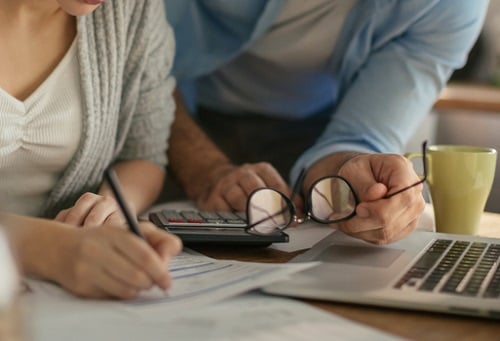 In its latest national balance sheet report, Statistics Canada revealed that household debt nationwide has reached unprecedented heights amid intensified borrowing due to historically low interest rates.
Data from StatsCan's September 15 update showed that Canadian households owed $1.68 in debt for each dollar of their disposable income. This represented a drastic jump in the debt-to-income ratio from 165.3 per cent in the first quarter of the year to 167.6 per cent in Q2 2016,
The Globe and Mail
reported.
"Canadians love debt, and with interest rates this low, why wouldn't they?" Toronto-Dominion Bank senior economist Leslie Preston wrote in a note.
Household credit-market debt showed 2 per cent growth in the second quarter, for a total of $1.97 trillion. Of this amount, $1.29 trillion was in mortgages, and $585.8 billion was in consumer credit, car loans, and other personal loans.
Meanwhile, disposable income was up 0.5 per cent, and household net worth increased by 1.9 per cent, up to $9.8 trillion. Much of this growth can be attributed to the sustained performance of burgeoning real estate markets like Vancouver and Toronto, StatsCan said.
Scott Hannah of the Credit Counselling Society advised consumers to be wary of their borrowing habits.
"When interest rates are low, it's tempting to take out loans and buy things on credit, but we have to remember that interest rates will rise eventually," Hannah said.
However, the share of mortgage debt relative to the total credit market has stopped growing for the first time in 6 years, remaining at 65.6 per cent as of the latest StatsCan report.
"There is no question that government efforts to lean against the growth in household debt have had an impact," Conference Board of Canada chief economist Craig Alexander said.
The proportion of disposable income used for debt servicing remained close to 14 per cent as well, a development that
National Bank
Financial senior economist Krishen Rangasamy described as "encouraging".
Related Stories:
Almost a quarter of Canadians lack emergency funds - study
Almost 1 million Canadians would be impacted by interest rate hike