Construction cost increases in two major Canadian cities outstrip the pace across the rest of North America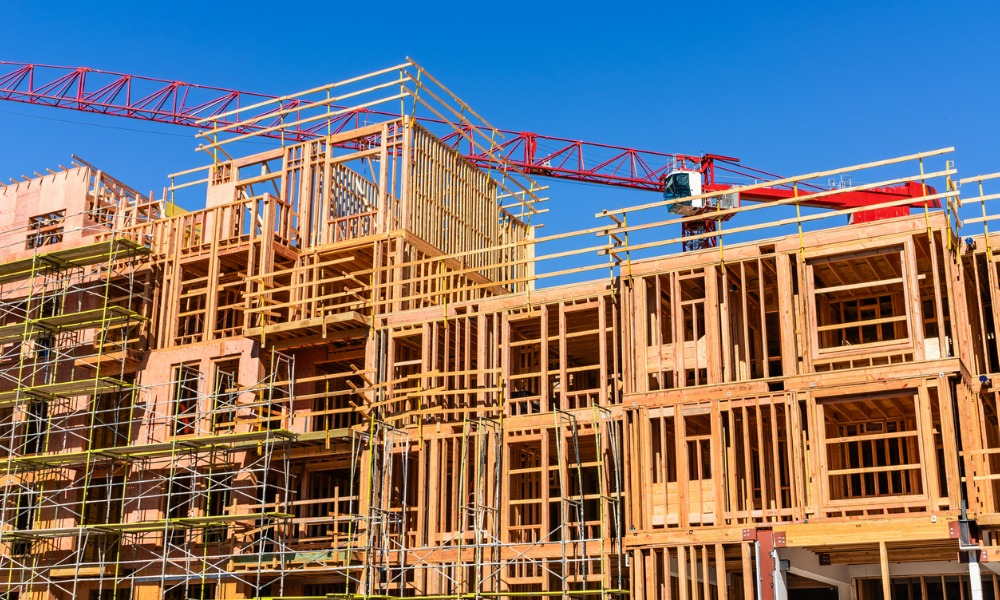 Several Canadian markets have some of the highest annual rates of growth in hard construction costs in North America, according to global construction and property consultancy firm Rider Levett Bucknall.
The average increase in construction costs from 2020 through 2021 was 7.42%, RLC said.
"It can be argued that some of the increase in 2021 may simply be catching up on the low rate of increase in 2020, but it is more likely a reaction to the combination of the labour shortages and supply-chain issues that the industry has encountered," said Julian Anderson, president of RLB North America.
In terms of percentage, the strongest construction cost growth in North America over the past year was in Toronto (up 13.25%), followed by Calgary (10.28%). To compare, the highest rate of increase in the United States in the 2020-21 interval was in Seattle (10.09%), followed by Washington, D.C. (9.11%) and Chicago (9.01%).
Read more: Lumber prices latest – Canada soars
Elevated government fees and low property taxes are the main drivers of progressively higher housing construction costs in Canada, Better Dwelling said in its analysis of the RLB figures.
"Toronto has some of the steepest fees for building new homes in the city. In 2018, fees ranged from $165,000 per unit for high-rise condos and $206,000 for single-family housing," Better Dwelling said. "A more recent estimate of taxes and fees shows it's reaching nose bleed levels. A one-bedroom buyer in Toronto is estimated to pay $186,000 in taxes and fees alone. The recent adoption of 'inclusionary zoning' is also estimated to add $61,000 per unit on top of that."