Minorities still wrestle with significant barriers when it comes to financing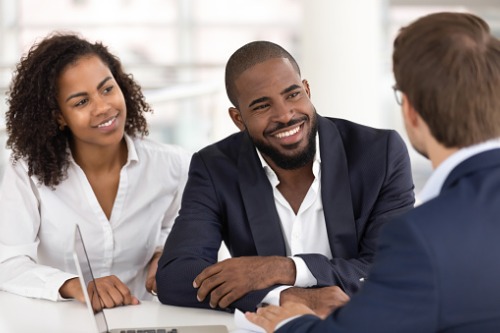 Business groups have called on the Canadian government to compel Canadian banks to disclose race, gender, income, and neighbourhood data, to ensure more equitable credit and loan access.
Duff Conacher, co-founder of Democracy Watch, said that Canadian institutions already have a working model that they can emulate: the US banking system, which has kept track of these kinds of customer information for more than 40 years per the Community Reinvestment Act.
"Four of our six big Canadian banks own US banks and have, for decades, followed the US law in the US but they have not done anything up here to track and disclose discrimination," Conacher told The Canadian Press.
RBC spokesman Andre Roberts said that the bank does not collect clients' race or gender information. Bank of Montreal spokesperson Jeff Roma did not confirm if the bank would support the sharing of such data, but said that like RBC, it is active in the federal Black entrepreneurship program.
Conacher said that he is not convinced by these arguments.
"The banks are already collecting this data on all their borrowers, and can easily add one box on the form saying: do you want to identify as a visible minority?" he said.
Although the federal government has already pledged up to $221 million for Black business owners in partnership with several Canadian financial institutions back in September, Conacher said that this was far from sufficient.
Nadine Spencer, president of Black Business and Professional Association, said that Black entrepreneurs often face significant discrimination and unconscious bias when it comes to financing.
"In order for us to move along, we have to look at the data, look at the gaps and address the issues," Spencer said.
While not specifically commenting on these statements, a spokesperson for Finance Minister Chrystia Freeland said that the Liberal government may consider similar measures.
"The federal government is currently undertaking pre-budget consultations. We invite all Canadians to share their ideas and priorities," said press secretary Katherine Cuplinskas. "We absolutely know there is much more work to be done."