Rate jumps point to the bank's awareness of the need to pull inflation back to sub-3% levels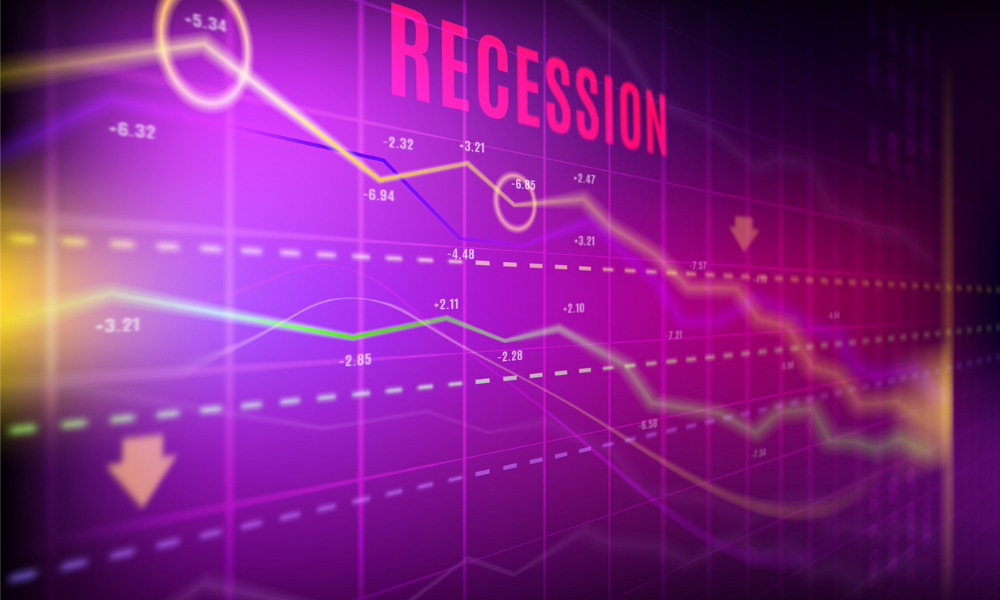 With its latest outsized rate hike, the Bank of Canada must "stop sugar-coating things" and respond accordingly to Canada's higher risk of recession compared to other developed economies, said Jimmy Jean, chief economist and strategist at Desjardins.
"I'm going to be looking to how honest the central bank is with Canadians as to what they can expect," Jean said in an interview with BNN Bloomberg. "We have the second highest private sector debt to GDP in the world so certainly our economy is more sensitive than many others to those interest rate increases.
"I think it's time for the Bank of Canada to stop sugar coating things and admit that we're at elevated risk for a recession – and we do expect a recession, although a mild one, early in 2023."
Read more: How high could the Bank of Canada's interest rates get?
Jean added that the rate hikes are further evidence that the bank is already highly aware of the need to pull inflation back to sub-3% levels. The economist is anticipating the high-rate environment to persist through 2023 at least.
The BoC's rate hikes this year "by any historical standard is a very aggressive tightening cycle, but what the bank is saying today is that this is not over," Jean told CBC News.
"We're already having the highest interest rates we've had since 2007 and it's going to be very difficult to think that this won't have a high impact on consumer budgets and even possibly on things like insolvencies."