These trends are expected to last well into 2022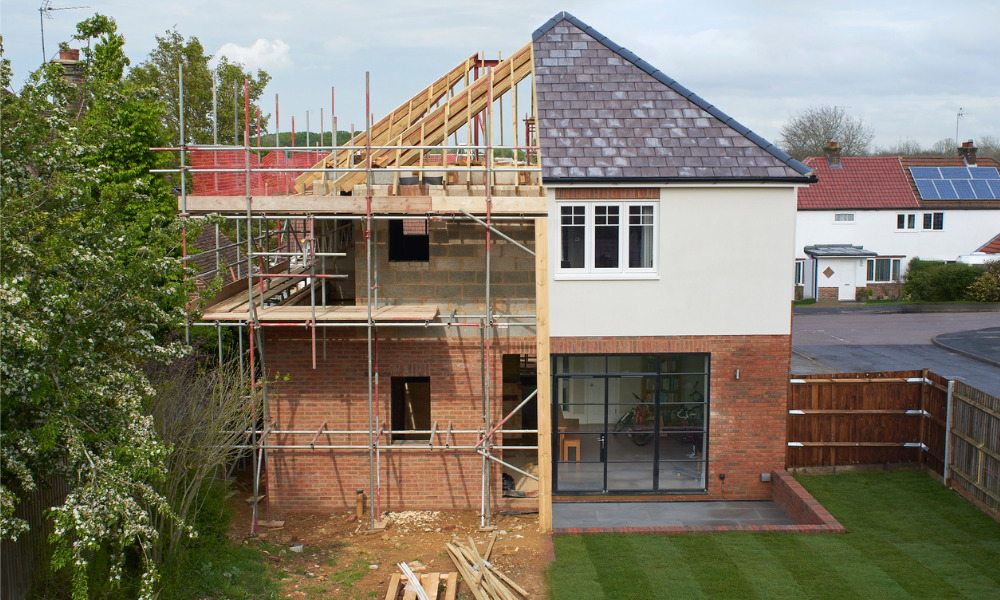 Higher lumber and steel costs are expected to continue driving home price growth across Canada, according to the national statistics agency.
Residential building construction costs grew by 21.7% annually in the fourth quarter, with the most significant increases posted by Calgary, Toronto, Edmonton, and Ottawa.
"Wood, plastics, and composites continue to be the largest contributor to the price increase in residential building construction," Statistics Canada said. "Softwood lumber prices rose again in October and November, but not enough to offset the large decrease observed from May to August."
While wood prices registered a slower rate of increase on a quarterly basis in Q4, "this was offset by stronger price growth for other important residential construction inputs, including finishes (drywall, paint, etc.), windows, and doors, as well as thermal and moisture protection elements," StatCan added.
Read more: Value of building permits cools – StatCan
Meanwhile, increases in non-residential building costs stemmed from mounting prices for metal fabrication products and concrete elements, including steel reinforcement components.
"Contractors mainly attributed the higher costs to rising labour costs resulting from skilled labour shortages and rises in the price of steel products, which was impacted by supply constraints," StatCan said.
Non-residential construction prices grew by 11.2% year over year in Q4, the largest annual gain since Q3 2008. The greatest increases were seen in Ottawa, Toronto, and Edmonton, with both Ottawa and Toronto recording new year-over-year highs in the fourth quarter, StatCan said.