Low interest rates post-Brexit might compel Chinese buyers and investors to redirect their attention to assets in North America, particularly in Canada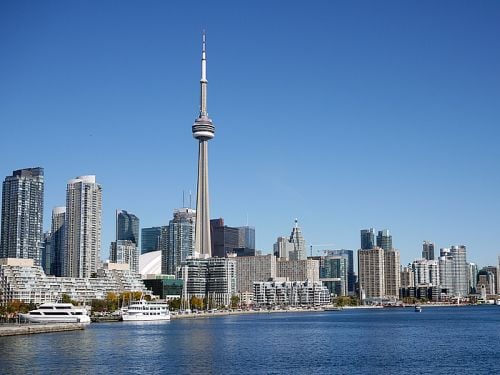 While the effects of the Brexit polls in late June continue to reverberate through the global markets, several real estate professionals argued that the United Kingdom's withdrawal from the European Union would make Canadian housing a more alluring choice for would-be buyers and investors worldwide.
Speaking to Natalie Obiko Pearson of
Bloomberg News
, Cushman & Wakefield executive managing director Brian Kriter stated that his company will convene in a general meeting with clients in July to discuss the repercussions of Brexit.
Kriter cited his recent consultation with an Asian commercial real estate lender that is contemplating on redirecting a financing deal worth millions of dollars from London to North America.
"You have this phenomenal amount of capital that's looking to be placed in commercial real estate, and it's very fluid," Kriter said. "Foreign investors view Canada as an island of certainty."
Anita Springate-Renaud, who is the owner of the Toronto-based Engel & Völkers' brokerage, agreed with the assessment, adding that she is expecting to get in touch over the next few weeks with clients who would be moving their investments away from London.
"Brexit's good for us, not for them," she said. "We are a safe bet."
Royal LePage recently advised clients that the Bank of Canada would most likely keep interest rates at record lows for some time due to the chilling effect of Brexit upon global markets. In turn, observers said that this might lead to greater demand in the residential segment.
China has been pinpointed by multiple observers as one of the Asian economies most susceptible to Brexit risk, a development that might make prospective buyers and investors from the Sinosphere more inclined towards assets in North America instead.
A March report by Colliers International Group Inc. estimated the amount of total overseas investment by Chinese nationals at US$18.3 billion in 2014 alone, with almost half of the funds going to just London, Sydney, and New York.
In another report, Colliers placed the value of foreign investment in Canadian commercial real estate at US$1.4 billion—42 per cent of which originated from China—between September 2015 and February 2016.
Related Stories:
Vancouver's proposed housing tax won't ease prices - analyst
Age of US$100M homes drawing to a close—analysts