Worse, no Toronto market is affordable for households with single incomes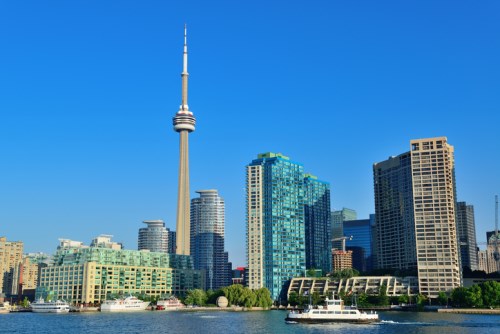 The 2.4% year-over-year increase in the average price of a GTA home (up to $807,871) has led to a noticeable shrinkage of affordability in a progressively greater number of markets in the region, according to a new analysis released late last week by real estate information portal Zoocasa.
The study found that per TREB numbers, 27 out of 33 markets in the GTA require a household income of at least $100,000 to afford the average home.
"Only three – Oshawa, Essa, and Clarington – fall within the affordability range of the median dual-or-more income earning household," Zoocasa noted.
"Prices also continue to heat for condos which are rapidly losing their reputation as the only remaining affordable entry point to the market. With June averages coming in at a scathing $605,530, a household would need to earn $110,000 to own a home in the sky," the report added.
Worse, no GTA housing market was affordable for a household on the single median income of $39,560. Zoocasa stated that this stressed the importance of dual (or more) incomes to offset the ever-growing cost of buying a home in one of the country's most in-demand regions.
Read more: Pockets of affordability in Toronto's bustling condo segment
In terms of housing cost and income required, these are the 5 most expensive GTA markets, according to the analysis:
Rank 1: King
Average Price - $1,403,162
Income required - $209,957
Rank 2: Oakville
Average Price - $1,074,250
Income required - $165,088
Rank 3: Richmond Hill
Average Price - $1,033,745
Income required - $159,567
Rank 4: Markham
Average Price - $974,626
Income required - $151,501
Rank 5: Toronto Central
Average Price - $966,088
Income required - $150,337
On the other hand, would-be home owners in the GTA can check out these areas of relative affordability:
Oshawa
Average Price - $515,261
Income required - $88,840
Essa
Average Price - $523,418
Income required - $89,953
Clarington
Average Price - $532,908
Income required - $91,247
Orangeville
Average Price - $560,735
Income required - $95,043
Brock