Mobility restrictions and weaker immigration will likely continue slowing down the market, observers say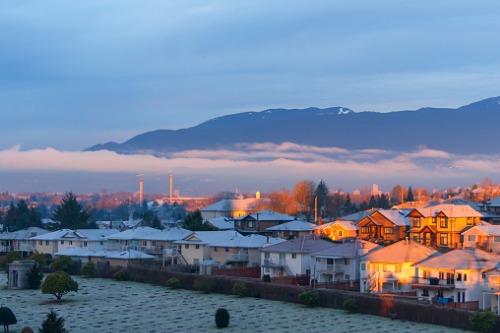 Despite the economy reopening, Vancouver is still far from its normal highs as one of Canada's leading real estate destinations, according to local industry players.
Amid the continued ravages of the COVID-19 pandemic, the market has been largely characterized by strict sanitation and social distancing measures among buyers and real estate professionals alike.
"We screen people who enter and exit homes very diligently. Almost all the showings are done with buyers' agents," said Steven Saretsky, a Vancouver-based realtor and markets observer. "It's a little bit more work and effort, because there are more private showings as opposed to funnelling people through one house and collecting offers after."
Saretsky said that the marked slowdown in Vancouver, which is also apparent in other major markets, will likely persist for the rest of the year.
"If we see any market correction it likely won't be until Q4 when mortgage deferrals begin to expire," Saretsky told the Financial Post.
Last month, markets observer Douglas Todd said that plummeting immigration numbers during the coronavirus crisis would have a significant impact on the Vancouver housing market.
"Start with the drastic drop in tourist numbers. With borders virtually closed to international travellers, investors who relied on short-term rentals like Airbnb to hold onto their properties have been left in the lurch. Many Airbnb hosts will likely be forced to sell," Todd said. "Citizenship ceremonies have been cancelled during COVID-19 confinement and the processing of would-be permanent residents is being held back."
Immigration accounted for roughly 85% of Metro Vancouver's population increase in recent years, Todd said.
"This pandemic is sure to affect the choices of would-be immigrants," Todd said. "And it will also affect people who might buy urban Canadian properties with money earned offshore, which is the gasoline that has been accelerating Vancouver's already-unaffordable housing costs."