Brokers from various networks are working together to express worries about upcoming disclosure rule changes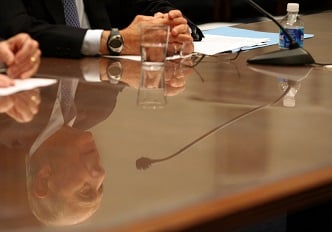 Five brokers from three different networks expressed their worries about proposed disclosure rule changes to members of legislative assembly.
"I think the meeting went really well," Laurie Baird, a broker with
Verico
Complete Mortgage Services, said. "We each handled part of the meeting and referenced the position letter provided by Mortgage Professional Canada; I think the MLA's are interested in supporting our position and we're going to find out why this move by FICOM was initiated."
Baird, along with Patti Anderson; Dean Larson, a broker with Verico Compass Mortgage Group; April Dunn of
Mortgage Architects
; and Karen Shale of Invis met with three MLAs to share their concerns regarding a pending disclosure change.
FICOM is putting forth a new interpretation of regulation Form 10, which would require mortgage documents to explicitly state how much brokers are compensated.
"I was impressed with the fact that the MLAs were genuinely listening, as evidenced by the questions that they asked; I believe in the end they understood the issue, and they will be investigating further," Larson said. "There was a genuine concern with the fact that there does not seem to be any indicator of an actual concern or need prompting this impending change to disclosure.
"In fact, most of their questions were around trying to understand why this is even on the table, which I believe is one of our main concerns as well."
It's an issue that has caught the attention of the entire industry, and one that goes beyond the borders of individual networks, as is evidenced by this latest initiative.