He may have a large platform, but Kevin O'Leary's track record when it comes to speculating the housing and mortgage markets isn't exactly sterling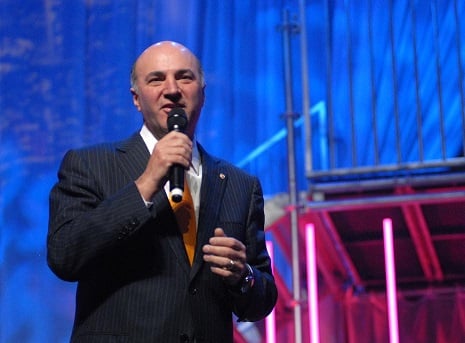 Brokers were understandably riled up by Kevin O'Leary's bleak take on home ownership, with many discounting his opinion in light of his brief foray in the mortgage industry.
"Based on O'Leary's track record, everyone should run out right now and buy houses," Dave Larock, a broker with Integrated Mortgage Planners wrote in the comments section of MortgageBrokerNews.ca. "This is the same guy who told everyone to lock in to a fixed-rate mortgage in 2012 when they were offered at 3.00%, predicting that anyone who didn't would get 'slammed.'"
Kevin O'Leary once again made headlines this week with his bearish opinion of home ownership.
"What I'm warning against … I'm completely against purchasing a house because I don't think five years from now it'll be worth a dime more than it is today," Kevin O'Leary told
Business News Network
last week.
Brokers have already questioned O'Leary's argument, referencing how wrong he has been in the past.
"That's precisely why I started O'Leary Mortgages is because we sell fixed rate mortgages, it won't vary," O'Leary said during a segment on CBC's Lang & O'Leary Exchange in November 2012. "There will be thousands of people with variable mortgages that will be slaughtered … with fixed mortgages they'll have five years of knowing what they'll exactly pay."
The statement was made on the eve of launching his own mortgage brokerage, O'Leary Mortgages, a boutique shop that focused solely on fixed-rate mortgages.
Brokers almost universally disagreed with the brash TV personality and venture capitalist at the time, believing variable-rates would continue to favour borrowers. And they were right: The overnight rate target has been held at one per cent since September 2010, and clients with variable rate mortgages have certainly benefited.
Still, some say O'Leary has a point, but that it should be clarified.
"The subheading to Mr. O'leary's … remark should be 'and expect to sell it again at a net profit in 3-5 years,'"
Dustan Woodhouse
, a broker with
Dominion Lending Centres
Canadian Mortgage Experts, wrote. "Flipping is increasingly risky as prices hit new peaks."