Mortgage fraud is being overblown, according to industry professionals in reaction to a Globe and Mail investigation into the growing trend of "fraud for shelter" cases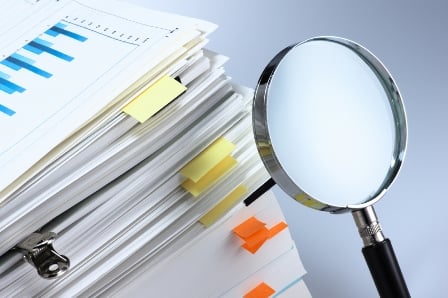 Mortgage fraud exists – and brokers will be the first to admit that – but it isn't nearly as prevalent as some make it seem, according to industry professionals.
"One in 1,300 files contains an element of fraud, maybe, and even those aren't going into foreclosure,"
Dustan Woodhouse
, a B.C.-based broker with
Dominion Lending Centres
, told MortgageBrokerNews.ca. "The media is going to take a story with an element of sensationalism in it and roll with it."
Woodhouse was speaking in response to a
Globe and Mail
article entitled "How mortgage fraud is thriving in Canada's hot market."
The original
Globe and Mail
article has piqued the interest of brokers across the country. Many have commended writer Tamsin McMahon's balanced reporting, which included mortgage brokers, bankers, and insurers, among others.
The article discusses a TD rep who willingly manipulated documents to get a mortgage approved for a client. The head of the provincial Financial Institutions Commission blamed TD and not the rep – pointing to immense pressure to cross-sell banking products.
It also mentions how certain clients fudge their own documents willingly, in the hopes to qualifying for mortgages. It's a practice referred to as "soft fraud" or "fraud for shelter."
And it's something brokers have encountered.
"Does mortgage fraud exist? Of course – every industry has an element of fraud because human beings want to take shortcuts. Is it rampant? No," Woodhouse said. "The key is to know your clients – my own business is referral-based only, and I refuse to work with clients who say they Googled me."
For his part,
Chad Robinson
, a broker with 360 Best Interest Mortgages Inc., believes tighter lending guidelines are influencing clients to submit fraudulent documents.
"As rules are tightening I believe we will see more of this type of fraud. It is important that as brokers and agents we look at all employment letters and paystubs," Robinson said. "Pay particular attention to clients that have several inquiries on the bureau, sometimes they have learnt was not to say at the previous lender or broker."
Robinson, himself, has had two instances of clients lying about job information on application documents.
Click here
to access the original article.