A variety of product types and exceptional service levels are proving a winning combination for the private lender, says executive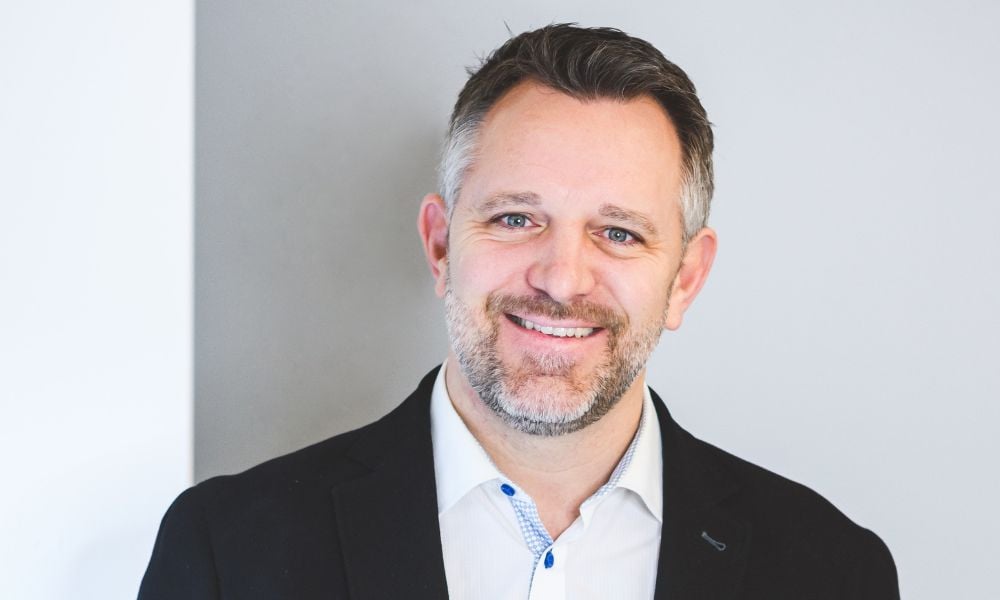 This article was produced in partnership with Brightpath Capital Corporation
Fergal McAlinden of Canadian Mortgage Professional spoke with Brightpath Capital Corporation vice president of business development Dan Pauls on how the company is servicing brokers in the current market – and a recent expansion to its product offerings
Traditionally, what's set Brightpath Capital Corporation apart from rival lenders in the private space has been its ability to offer higher loan-to-value deals than others – something that remains true today, according to the company's vice president of business development Dan Pauls (pictured).
Recently, though, it's added another string to its bow by securing pricing on some low loan-to-value offerings, a development that Pauls said enhanced its slate of products with even greater variety than before.
"Now we can really confidently offer a highly competitive product at both ends of that loan-to-value spectrum," he told Canadian Mortgage Professional. "Previously, we weren't super-competitive on the lower loan-to-values and didn't focus on those deals.
"Now we've got great pricing on those so we can cover brokers off on the whole spectrum of deals there. So that's been a nice change."
One thing that's remained constant at Brightpath is the quality of service, Pauls said, with a team that's all in on providing brokers with the best possible experience they can get. Three "outstanding" underwriters are on board, with a posting to hire a fourth because of the company's recent growth, and Pauls described their dedication and effort as points of pride for the lender.
"It makes my job a lot easier when our team backs up the conversations I have with brokers and the promises I make about service with some genuine service excellence," he said. "A lot of lenders talk about the importance of customer service – and I'm proud of the fact that our team really executes on it."
Service levels remain a key focus for company in current market
Ask any broker what's most important in their relationship with a private lender, and it's safe to say a fair amount will describe communication and service levels as some of the most crucial components. For Pauls, cultivating and maintaining relationships with brokers – as well as making sure he and his team are on hand at all times to address any queries – remain a central focus this year and heading into next.
"I know that as a private lender with a lot of options out there for brokers, it's important that I get myself out there as much as possible so that brokers have met me, they know our products, and they feel comfortable reaching out to me if they have a potential file," he explained.
"On the broker's side, I think it's really important that they feel comfortable using their BDMs as resources and that they actually do reach out with any questions that they have. I'm someone that prides myself on answering my phone and returning emails in a timely manner – that service component is really important to me as well, and I find that brokers really appreciate that."
Because of its ability to offer higher loan-to-values than many other private lenders, Brightpath has traditionally been an attractive proposition for property investors purchasing rental properties – and that trend has continued in 2023.
The company is also seeing plenty of new construction deals that need to be closed within a very short timeframe, for instance where a borrower has less than two weeks to close a deal, Pauls said.
Short-term financing to meet a tight closing schedule is something the company has "become very good at," he added, with a clear exit strategy for the borrower always top of mind.
"After closing with the borrower, they're going to go refinance with a traditional lender and we get paid out. So that's the perfect type of scenario with us," he said. "It's a clean deal with a great exit plan, and we're in and out as quick as possible."
Brightpath offers loans in Ontario cities, usually with a population of 50,000 or more, with deals considered in adjacent small towns on a case-by-case basis.
Further expansion in the cards for the coming year
Moving into 2024, the company is gearing up for a busy market, Pauls said, ramping up staffing to continue offering exceptional service with the private space only set to continue growing in influence.
"Private lending is always going to be a necessary part of any successful broker's toolkit," he said. "When you look at the volumes of deals that are running through private lenders these days, I think it would be a real concern to think about what would happen to the economy and to Canadian families if that private segment didn't exist."
Still, it's hugely important for private lenders to take a responsible and cautious approach to lending, Pauls emphasized, something that Brightpath has long been attuned to.
The company is only taking on good quality credit risks with homes that are in strong condition, he said, with its clients typically those with strong credit scores who simply don't fit within the increasingly strict income guidelines of the major banks.
The average Beacon score of its customers in the last 12 months has been 706, according to Pauls, with an average time on the books for each deal of seven months.
"That speaks to the fact that we're dealing with borrowers that have exit plans and that have good credit," he said, "and we're happy to be a short-term solution for those types of good borrowers."
Brokers interested in learning more about the company can contact Pauls – or pay a visit to the company's new office space, set to open in December at the historic Oktoberfest house in downtown Kitchener.
"We'll have a nice space there for both work and play, combined with a staff gym and golf simulator," Pauls said. "So I'm more than happy to give tours after next month for any broker that wants to bring their clubs around. We'll talk some business and hit some golf balls against the screen."
Dan Pauls is vice president of business development at Brightpath Capital Corporation, a private mortgage lender based in Ontario, Canada.