Canadian dollar rose to its strongest levels in more than two years after the BoC's September 6 rate hike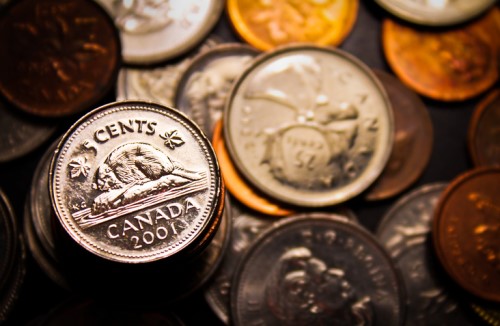 The Bank of Canada gave the strongest indication yet it is concerned about the Canadian dollar's recent gains, with a top official saying policy makers will closely monitor the currency's impact on the economy.
In the bank's first public remarks since raising interest rates two weeks ago, Deputy Governor Timothy Lane spoke to a business audience in Saskatchewan where he outlined the factors that went into that decision -- namely, stronger business spending and recent gains in foreign sales that had been helped by the Canadian dollar's weakening in recent years.
"We will be paying close attention to how the economy responds to both higher interest rates and the stronger Canadian dollar," Lane said in a speech in Saskatoon earlier this week, as quoted by Bloomberg.
The Canadian dollar rose to its highest in more than two years after the September 6 rate hike. In addition to highlighting the currency's strength, Lane also cautioned there are other considerations when it comes to higher interest rates, particularly their effects on indebted households.
"This was likely meant to temper expectations of future rate hikes that helped drive the loonie up nearly 2 cents against the U.S. dollar after the September 6th decision," Brian DePratto, a senior economist at Toronto-Dominion Bank, said in a note to investors.
Governor Stephen Poloz is seeking a balance between bringing interest rates back to more normal levels amid the strongest growth spurt in more than a decade, without harming an economy that is only now beginning to fully emerge from an almost decade-long state of excess capacity.
The Canadian dollar's gain of about 10 per cent over the past four months is a potential drag on exports and business spending.
"Growth in Canada is becoming more broadly based and self-sustaining" including exports, business investment and rising imports of machinery and equipment, Lane said in the speech, which was focused on international trade. "It was in this context that the Bank of Canada decided, in July and again earlier this month, to raise our policy rate."
Lane also said the outcome of North American Free Trade Agreement talks could have "important implications for the Canadian economy" that monetary policy may eventually need to consider. A protectionist shift during Nafta talks could lead to lower potential growth for the nation's economy, he added.
Related stories:
BoC defends its silence prior to interest rate hike
Latest BoC hike harkens back to a 'bygone era' of central banking—observers