Canadian dollar drops after BoC rate retention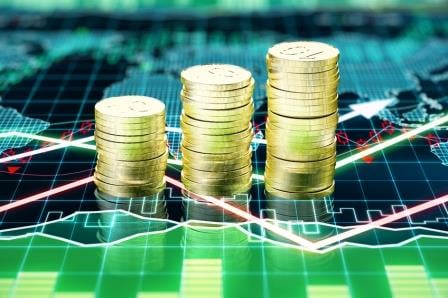 The Bank of Canada indicated it's in no rush to cool an economy that is very close to running up against capacity constraints, citing a long list of worries ranging from gains in the Canadian dollar to risks associated with growing protectionism in the U.S.
Policy makers led by Governor Stephen Poloz left the benchmark overnight rate at 1% on October 25, after consecutive hikes at the bank's last two decisions in July and September, and warned they will remain "cautious" when considering future hikes.
Spooked by a jump in the currency this year, the Bank of Canada is trying to curb expectations for accelerated rate increases after a growth surge over the past year eliminated the bulk, if not all, of the economy's excess capacity.
The Canadian dollar dropped 1% after the statement, with investors pushing out odds for the next rate hike. A rate increase is now fully priced in by March, with another in September. Before the latest announcement earlier this week, investors had been fully pricing in the next rate hike in January.
In addition to a stronger loonie that is weighing on inflation and exports, the bank highlighted growing risks associated with renegotiation of the North American Free Trade Agreement, slowing housing market plus evidence of continued slack in the labour market despite recent strong economic growth. There is also some uncertainty over the impact higher interest rates will have on households given record-high personal debt levels.
"While less monetary policy stimulus will likely be required over time, Governing Council will be cautious in making future adjustments to the policy rate," policy makers said, as quoted by Bloomberg. "The Bank will be guided by incoming data to assess the sensitivity of the economy to interest rates, the evolution of economic capacity, and the dynamics of both wage growth and inflation."
With this week's drop, the Canadian dollar has declined 5.3% since peaking on September 11. The Canadian dollar is still up 7.5% since May 4, when it hit its lowest closing rate.
Related stories:
BoC puts a hawk-eyed glare on the impact of higher rates, stronger loonie
BoC defends its silence prior to interest rate hike