However, home affordability in the province continues to erode, association warns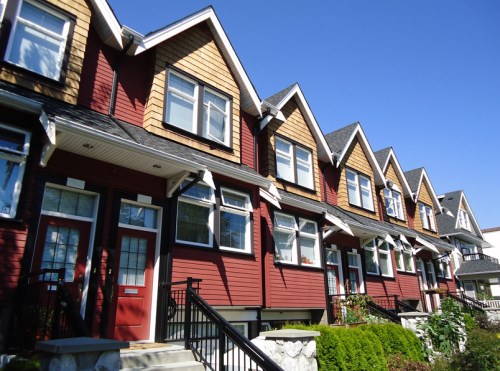 In its latest round of data releases, the British Columbia Real Estate Association announced an increase in the province's home sales numbers and market valuation in September.
The BCREA figures showed that a total of 8,340 residential unit sales were recorded by the Multiple Listing Service last month, representing a 9.9% year-over-year increase. This is despite a 13% year-to-date decline in home sales, down to 81,608 units.
Meanwhile, total sales value amounted to $5.8 billion, up by 30.2% from September 2016. The average MLS residential price stood at $693,774, having increased by 18.5% from the same time last year.
On a seasonally adjusted basis, B.C. residential sales grew by almost 5% from August, according to BCREA chief economist Cameron Muir.
"Total active listings on the market continue to trend at 10-year lows in most B.C. regions, limiting unit sales and pushing home prices higher," Muir stated, as quoted by the
Vancouver Sun.
However, Muir cautioned that "while the economic fundamentals support elevated housing demand, rising home prices are eroding affordability, particularly for first-time buyers."
The results of a survey by Royal LePage came out on the same day as the BCREA's data release. The study found the median price of a condominium rose by 17.6% from September 2016 to $622,392, while the cost of a two-storey detached home fell by 1.1% to $1,532,849 over the same period. The price of a bungalow went up 3.5% to $1,422,458.
Royal LePage Sterling Realty general manager Randy Ryalls stated that a combination of this trend and stricter mortgage rules has pushed buyers towards condominiums, which has placed a "severe strain" on inventory and driving competition.
"Despite having already taken 30 to 40% of entry-level buyers out of the marketplace entirely, the new mortgage regulations, and requisite stress tests, have helped to significantly drive condominium prices up," Ryalls explained. "The cost of a down payment for a detached property in Greater Vancouver has already surpassed the average home price in many markets in Canada."
The executive added that the current supply consisting of approximately 9,000 listings would not be sufficient to fulfil existing demands, noting that a balanced market needs about 14,000 to 15,000 listings.
Related stories:
Activity in Toronto, Vancouver exhibiting sustained recovery
Vancouver struggles with "missing middle" in housing stock