Are Vancouver's real estate and gaming sectors being used as hubs of illegal funnelling of enormous funds?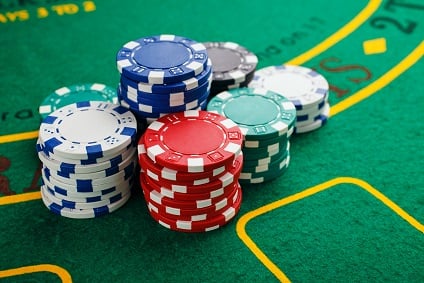 A casino south of Vancouver favoured by wealthy Chinese gamblers is under scrutiny by provincial authorities for potential money laundering as large amounts of cash flow through the Pacific Coast city's burgeoning real estate and gaming industries.
The British Columbia government released late last week a previously confidential July 2016 report that had investigated the River Rock Casino Resort after it accepted $13.5 million in $20 bills in just one month in July 2015, capturing the attention of B.C.'s Gaming Policy and Enforcement Branch.
"I received a series of briefings that caused me to believe that our province could do more to combat money laundering at B.C. casinos," B.C.'s new Attorney General David Eby stated, as quoted by Bloomberg.
The report, conducted by an independent investigator, examined cash transactions and play records over a two-year period starting September 2013 at the luxury resort overlooking the Fraser River. High-limit rooms were staffed by employees whose first language was either Cantonese or Mandarin. At times, patrons would drop single cash buy-ins of more than $500,000 at the gaming tables without disclosing the source of funds, according to the report.
"Reasonable grounds to suspect money laundering activity through the use of unsourced funds has been confirmed," according to the report. "While the patron may be bona fide, the unsourced cash being accepted by the casino may be associated with criminal activity."
The report on the casino also noted the likelihood that Chinese patrons were using funds facilitated by underground banks in order to evade currency controls at home. Gamblers would call a local contact for cash delivery that would later be repaid through cash holdings in China, the report said.
Chinese citizens have an annual foreign-exchange quota of $50,000, and in the past year Chinese officials have imposed a series of measures to crack down on capital outflows and violations.
The casino "fostered a culture accepting of large bulk cash transactions," the report said. Such venues are mandated to file reports on cash transactions of more than $10,000, but following up with suspicious transactions reports or banning high-risk patrons is more discretionary. River Rock reported 54,187 large cash transactions during the two-year period, but only filed 1,194 suspicious transaction reports and 1,209 prohibition bans, according to the report.
Eby pledged to appoint an independent expert to review money laundering in the province in coming weeks.
The revelations came amid growing concerns that Vancouver—home to multi-million dollar mansions, glittering casinos, and one of the nation's worst opioid crises—has become a haven for hot money.
The number of suspicious transaction reports involving Vancouver real estate have spiked lately, anti-money laundering watchdog FINTRAC director Gerald Cossette stated.
The organization has been working with local realtors to identify red flags, he said. "For instance, how do you justify a student who buys a $5 million mansion?" Last year, when Eby was still an opposition lawmaker, he identified $57.1 million worth of residences bought by students reporting no income in Vancouver's upper-crust district of Point Grey.
Related stories:
Commentary: Canadian sovereignty at stake amid the infusion of Chinese capital
Commentary: Canadian openness a possible breeding ground for tax evasion
Metro Vancouver home available in bitcoin on Craigslist