Industry players in this formerly red-hot market need to prepare for a cool 2016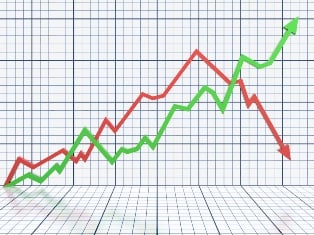 An emerging consensus among industry observers and players is saying that the current economic and geopolitical climate is a challenging one for Calgary's real estate industry, especially for those in the high-end property sector.

Observers noted that Calgary has been especially affected by global oil price declines, job losses in the high-paying oil and gas industries, and realtor reports of a sharp 20 to 30 per cent fall in sales of pre-owned homes. Experts projected Calgary to be a predominantly buyers' market for at least the next six months.

While reasonably-priced homes are seeing stable transaction volume, industry reports stated that sales of existing properties could drop by a minimum of 4 per cent.

"When we see some light at the end of the tunnel, we'll be back into this market fairly quickly. But at the moment, we don't see any light," RE/MAX Real Estate Mountain View owner and broker Lowell Martens told CBC News – Calgary.

Other observers are predicting worse outcomes.

"Our numbers are showing that the average sale price should drop … in that 10 per cent range at least," said Don Campbell, who works with Real Estate Investment Network as a senior analyst. "Those that need to sell are starting to move their price and we haven't seen that for a long time in the Calgary market."

Experts said that Calgary's current situation is an object lesson in the fundamental principle of investing: "Anybody who invests in real estate has to be in the game for the long run," according to Paul Varella, associate dean at the Bissett School of Business in Mount Royal University.