Big bank targets Millennial homebuyers in Instagram post that features a popular Canadian reno expert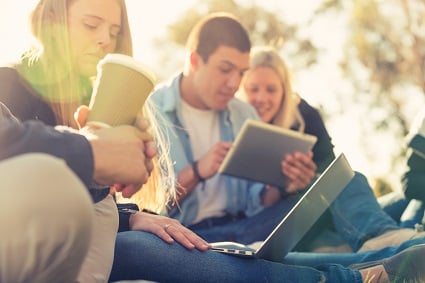 Big bank targets Millennial homebuyers in Instagram post that features a famous Canadian reno expert.
CIBC has brought back Percy the Penguin who is, once again, interested in purchasing a home.
"Homebuyer #PercyPenguin has found his family's dream home, but he's not sure he can afford it," the description for the post says. "Watch what happens when he visits his Mobile Mortgage Advisor and Scott Mcgillivray."
The video opens with a real estate agent showing a home to a number of people.
"So this home is completely renovated, this is the powder room," the Realtor says just before the penguin emerges from the washroom.
"Hey, listen, the plumbing works… Well I love the place and I think my wife is going to love it too," the penguin says. "I might have to talk to a mortgage person about this."
A mortgage specialist then pulls up in a truck. The scene cuts to the penguin and the advisor chatting about the home.
"Hey, Jason," the penguin says. "So we found a place but it's a little out of our price range."
Before the specialist can reply, a man – who turns out to be Scott Mcgillivray of HGTV same – butts into the conversion.
"Maybe I can help. I know there might be a way to make the place a little more affordable," Mcgillivray says. "You put an income suite in the basement; it's also a good source of cash flow."
Jason the mortgage specialist conquers.
"The rental income from the income suite can be used to offset your mortgage payments," he says.
It's a clever advertisement that is popping up in Instagram news feeds whether or not the user follows @cibcnow, the account that posted the ad.
The choice of celebrity is also pertinent. Many millenials tune into -- and are often featured in --Mcgillivray's shows.
Click
here
to check out the ad.