Higher rates will be more of a burden for Atlantic Canadians, who tend to have lower incomes compared to other Canadians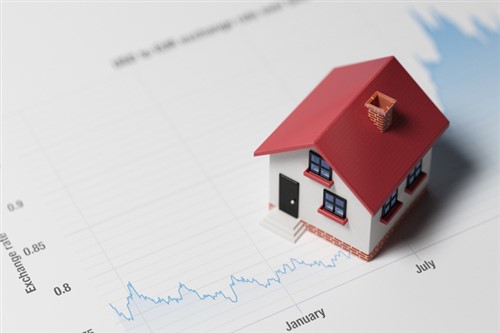 Over the past year, the Bank of Canada has hiked its benchmark interest rate three times, raising it from a record-low 0.5% to 1.25% as of its latest move in January.
Chartered banks were quick to follow in their increases on interest rates for mortgages, lines of credit, and personal loans – and a markets observer has argued that Atlantic Canadians will be among those who would suffer the most.
"Atlantic Canadians are probably worse off than Canadians in other parts of the country because we have the same level of consumer debt (excluding mortgages) but we have lower incomes," debt relief specialist David Moffat told The Chronicle Herald.
Data from Statistics Canada showed that 94.3% of the average Canadian debt is tied up in mortgages, lines of credit, or car loans. In Newfoundland and Labrador, the figure is 93.5%, while this is 90.6% in Prince Edward Island and in Nova Scotia. On the other hand, New Brunswickers have about 86.6% of their debt in those instruments.
And while the situation might already appear dire enough as it is, experts warned that there are likely several more interest rate hikes planned and set to hit Canadians later this year and in 2019.
Read more: Although cautious, BoC's rate hikes will still incite ripples – DLC's Cooper
Conference Board of Canada director of national forecasting and analysis Matthew Stewart stated that the Bank of Canada will probably announce two more rate hikes of 25 basis points each this year and do the same again next year. That scenario, if correct, would bring the Bank of Canada rate to 2.25%.
"What consumers pay right now is about 10% [of their after-tax income] to service that debt and the interest," Stewart explained. "By the end of 2018, it'll be 11%. So, that's a full percentage point … that's quite significant."
"Right now, 7% to 10% of households are extremely leveraged. That's the people who are in danger of defaulting."
"It's people who are on the edge — or close to the edge — who may be adversely affected, especially if they're holding debt instruments with variable rates," Consolidated Credit Counseling Services of Canada executive director Jeffrey Schwartz said. "It could push them towards insolvency."
Related stories: