Newer and older condos are valued quite differently in the two markets, however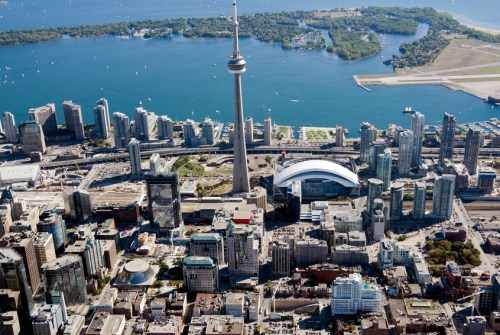 The assessed values of condominium units in the country's largest cities considerably outstrip those of other housing types in these markets, according to figures from Statistics Canada.
"Toronto and Vancouver homeowners are condo crazy, and it shows in assessment values," Better Dwelling noted in its analysis of the 2018 StatsCan numbers. "The gap between assessments for a condo apartment is as much as double in Toronto. Vancouver, the country's most expensive city, isn't seeing nearly as high of a premium on new builds."
The phenomenon is in full bloom in Toronto, which had a median condo assessment value of $457 per square foot (PSF) last year. For perspective, this was fully 32% greater than the city's median assessment across all housing types.
Higher values were also more apparent in Toronto's newer condo buildings and complexes, as those built in 2016 and 2017 were assessed at a median of $916 per square foot, 131% greater than the city-wide median housing value during that time frame. In contrast, those built from 2011 to 2015 were assessed at a median of $548, around 28% greater than the market's median housing value.
On the other hand, Vancouver's median condo assessment value in 2018 was $659 PSF. However, while this was considerably higher than Toronto's overall condo median, this was also only 11.13% greater than Vancouver's median for all residential asset classes.
The price gulf between old and new condos is far smaller in Vancouver, as well. Units made 2016-2017 were assessed at $829 PSF, just a little over 11% greater than that of all housing types. Condos built 2011-2015 were at $772 PSF, 14.5% greater than all residential classes.
The findings bring to mind the results of a new RE/MAX survey conducted by Leger. Said analysis concluded that despite an unfortunate trend of significantly elevated prices compared to other markets, Canada's largest cities still boast of multiple factors that help them stay as top choices among home buyers.
Among these preferences are ease of access to healthcare and retail establishments in Toronto, and ease of access to multiple public transit options in Vancouver.
"While price and value are always top of mind for buyers, there are some aspects about a home that you can't change," RE/MAX of Ontario-Atlantic Canada executive VP Christopher Alexander stated. "These liveability factors are what make your home more than just the place you live."