Some observers are sounding the alarm on Canadian and US inflation trends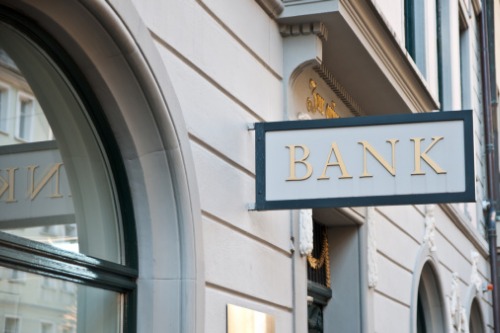 If the opinions of various observers are to be believed, five-year fixed mortgage rates will likely be on their way up if inflation pressures south of the border intensify.
Writing for Move Smartly, independent mortgage planner David Larock said that the Canadian five-year bond yield's increase from around 0.5% to 0.65% last week "has lowered gross lending spreads (and, by association, lender profit margins) to well below their normal levels."
So far, the only thing that is preventing across-the-board rate increases is the feverish competition among Canadian lenders.
"No-one wants to be the first to move higher," Larock said. "Regardless, the dam will break very soon."
The combination of steady vaccinations, a recently announced US$1.9-trillion pandemic relief package, and a resurgent economy has made the possibility of US inflation rising even higher "virtually guaranteed".
"When that happens, more normal prices will take their place, causing the [consumer price index] to rise higher still (and the same phenomenon will occur in Canada)," Larock warned, adding that while both the US Federal Reserve and the Bank of Canada have repeatedly assured that they will not take these indicators as signals that inflationary pressures will intensify, "good luck convincing investors who are already primed for that outcome."
James Laird, co-founder of Ratehub.ca and president of CanWise Financial, echoed these observations.
"The 5-year fixed rate in Canada reached its record low this past summer and has remained there since. This is about to change with lenders across the country announcing fixed-rate increases of between 0.1% and 0.2%. Any lender who has not yet announced changes to their fixed rates is expected to do so by the end of this week," Laird said.
Laird added that should Canadian inflation ride the wave of optimism brought about by the federal government's vaccine roll-out, "Canadians should expect fixed rates to continue on their upward trend."
However, Larock isn't convinced that the upward trend in bond yields will be permanent, citing "the repeated short-term run-ups over the last 10+ years as the yield dropped from 4.11% to 0.65%."
More pressing dynamics are currently in play.
"Both the US and Canadian economies have seen their employment momentum stall out and that, not inflation, tops the Fed's and BoC's worry lists," Larock said. "The US and Canadian economic output gaps (which measure the gaps between their actual outputs and their maximum potential outputs) are still the widest they have been since the depths of the Great Recession in 2008."
Larock argued that any rise in inflationary pressures won't materialize until those gaps narrow.