We take a look at the stats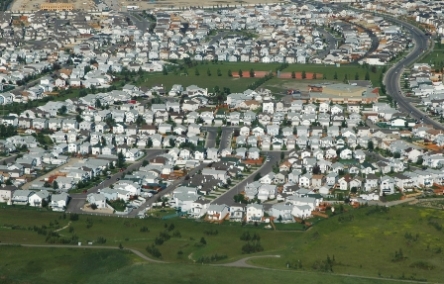 Alberta's market may have seen the worst of its downturn, with some optimistic stats emerging from the latest month of real estate transactions.
Home sales were up 6.5% year-over-year across the province in April, with a total of 5,451 total homes sold. The average price also saw an uptick (+3.4%) to $406,318.
Some of the province's smaller markets continue to struggle, however.
Four of Alberta's 10 markets analyzed by CREA saw their average prices fall year-over-year in April, including; Alberta West (-2.7%), Central Alberta (-1.5%), Grande Prairie (-2.4%), Lethbridge (-1%), and Lloydminster (-9.4%).
There was cause for some optimism in the largest market, though.
In Edmonton the average home price jumped 3.6% y/y to $382,337; sales were also up (8.8%) with a total of 1,879.
"Average monthly prices across all categories have increased," James Mabey, Realtors Association of Edmonton Chair, said. "Despite slightly slower April sales, the spring buying season is off to a solid start."
Meanwhile, down in Calgary, improved employment conditions are being viewed as a positive for the real estate market.
"More jobs means less uncertainty for people who are sitting on the fence," Canadian Real Estate Board President David P. Brown said. "There also tends to be fewer people who need to sell when employment improves, and that can prevent inventory gains and further price reductions in the market. It's a good scenario for sellers who are entering a spring market that's in better shape than anything we've seen in recent years."
The average price in Calgary jumped 3.3% y/y to $475,516 and total sales were up 7.8%.
Still, industry players are likely holding off on announcing the province's market as full recovered.
"Improvements in the employment situation were necessary to prevent further declines in the housing sector," CREB Chief Economist Ann-Marie Lurie said. "However, economic recovery is still expected to be slow, impacting the pace and quality of job growth. Based on current expectations this should translate into a more prolonged period of recovery in the housing market."
Related stories:
Nearly 25 per cent of office spaces in Calgary remain empty

The good, the bad, and the ugly in CMHC's latest housing report