Sales numbers in these asset classes propelled total residential activity above the city's historical average in September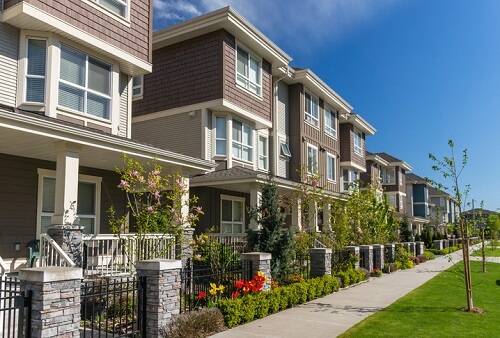 Residential property sales in the Greater Vancouver area shot up by 25.2% on a year-over-year basis last month, a development that the region's real estate board attributed to the sustained strength of the apartment and townhouse segments.
In its latest report, the Real Estate Board of Greater Vancouver (REBGV) stated that the region's September sales numbers (which totalled 2,821) were 13.1% above the 10-year sales average for that particular month.
"Our detached homes market is balanced today, while apartment and townhome sales remain in sellers' market territory," REBGV president Jill Oudil said.
Out of a total of 9,466 homes currently listed for sale in Vancouver's MLS® as of September, 5,375 of these were detached, attached and apartment properties, representing a 12% year-over-year increase and a 26.6% climb from August 2017.
The sales-to-active listings ratio across all residential asset classes last month was 29.8%. By property type, apartments and townhomes clearly dominated at 60.4% and 42.3%, respectively. In contrast, the ratio for detached homes was only 14.6%.
The MLS® Home Price Index composite benchmark price for all residential properties in the REBGV's jurisdiction was $1,037,300, rising by 10.9% from September 2016.
Apartment property sales increased by 19.1% on an annual basis in September, up to 1,451. The benchmark price of an apartment unit stood at $635,800, growing by 21.7% year-over-year.
Meanwhile, attached property sales in the same month went up by 40.4%, totalling 518 transactions. The benchmark price in this asset class was $786,600, an increase of 14.5% from the previous year.
"This dynamic has slowed the pace of upward pressure that we've seen on detached home prices in our market over the last few years," Oudil stated.
The REBGV's full report on its September 2017 data can be accessed
here
.
Related stories:
Vancouver struggles with "missing middle" in housing stock
B.C. authorities investigating Vancouver casino amid laundering allegations